Armani Exchange Launches New Hybrid Smartwatch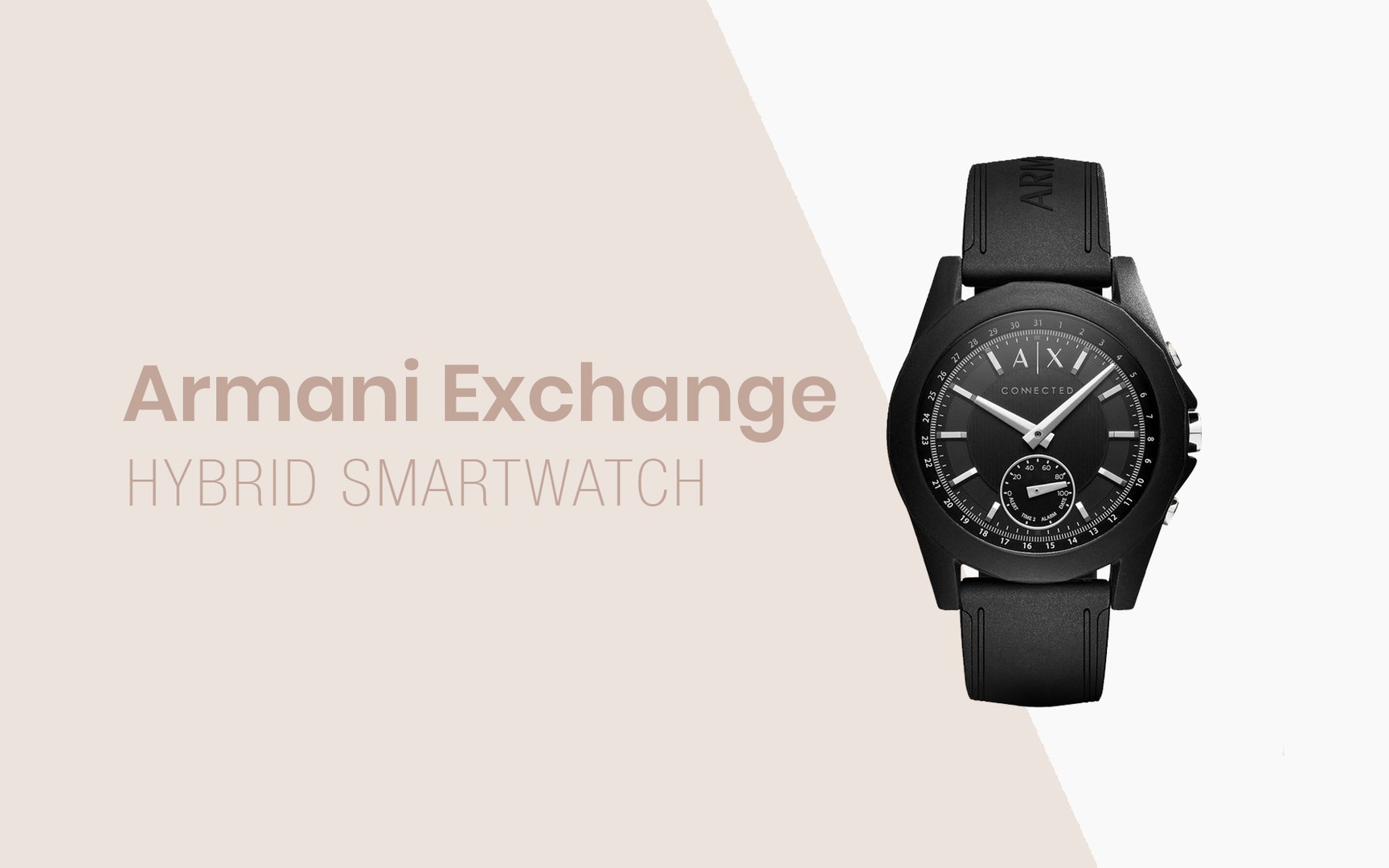 Published: | Updated: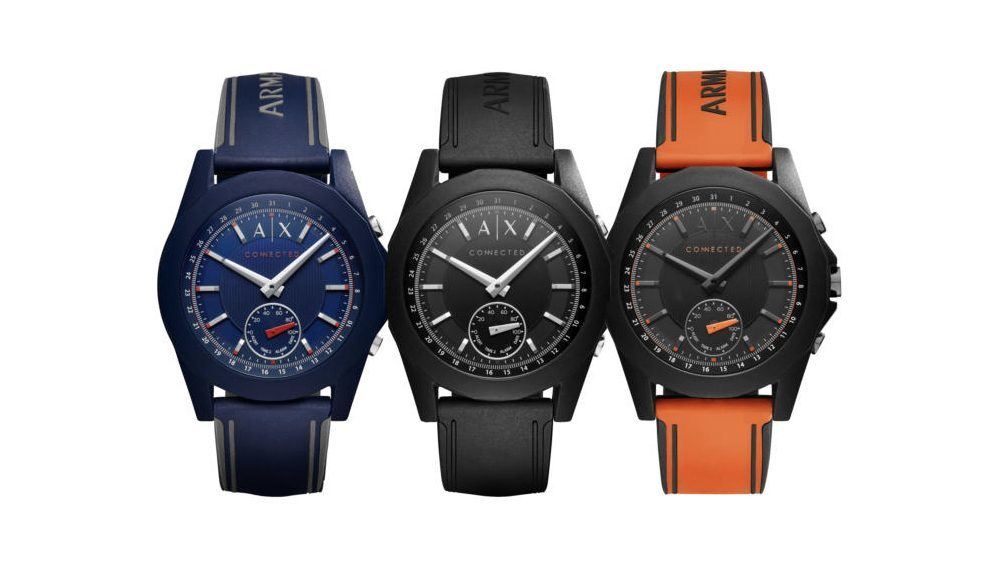 Armani Exchange has this week at CES launched a new hybrid smartwatch, called the AX, thus following in the footsteps of the Fossil Group. Armani Exchange's take on the smartwatch is simple; their hybrid devices are masculine and sporty. The range is highly simplified compared to Fossil's, too, so choosing one will be a lot easier, and they boast the ability to stay in the range of a smartphone up to 84-feet away. Impressive.
What is a hybrid smartwatch? Well, a hybrid smartwatch can be defined as a watch that boasts fitness tracking sensors and Bluetooth for mobile push notifications, combined with a traditional analog watch display as opposed to an LCD, LED, AMOLED or OLED screen. The upside to a hybrid smartwatch is that the battery is often user-replaceable and will last for several months; the downside to a hybrid smartwatch is that you don't get a touchscreen or in-built apps like you do with a HUAWEI Watch or an Apple Watch.
Different courses for different horses and all that.
Armani Exchange AX Features
Moving back to these new smartwatches, Armani Exchange has included support for notifications, activity tracking, sleep tracking, alarms, music controls and you can even take a photo on your smartphone using your smartwatch as the trigger.
As you might have predicted, Armani Exchange's smartwatches are powered by a standard coin-cell battery that is user-replaceable. The battery life is rated at around 6-months, so you won't experience battery life anxiety. A neat feature of the AX is that it can access the GPS on your smartphone to automatically set the time for you. This is a particularly useful feature for people who frequently hop between time zones. The watches are also water-resistant to 5ATM, although the glass covering the dial is only mineral crystal (click here to discover the difference between mineral crystal and a sapphire crystal).
Overall, we also like the design of the AX. The dial is a bit busy, however, it would look fine with a pair of jeans, or even a suit. If you want something a little classier, then you might like to consider the Emporio Armani EA Connected smartwatch.
Pricing and Availability
The Armani Exchange smartwatches are available in white, black, blue, and orange, with a price tag of around $175.00. They can be purchased through Armani Exchange, or through a reputable online retailer. They are also expected to be available instore.