Are you a music lover? With advancements in smartwatch technology these days, you don't have to have your smartphone in your pocket to listen to music. You can do it with a smartwatch and a pair of Bluetooth headphones. It's just as easy and perhaps more convenient since you can skip tracks from your wrist.
Most people get into smartwatches because they want a lightweight music device for running or the gym. It's these activities which show smartphones up – they get in the way and are quite frankly extracting. If you don't want a glass brick in your pocket when you're working up a sweat, a smartwatch for music is what you want.
Don't work out? That's fine. But, you do commute to school or work, right? Or at the very least, you walk places and enjoy a good tune. If that's the case, a smartwatch will untether you from your smartphone and bring everything you love to your wrist. Your favorite music apps, all your killer playlists… everything will be right there and ready to go.
In this article, we'll reveal the best smartwatches for music you can buy. Our criteria are simple: every device has to have over 4GB of onboard storage for your music and access to a wide range of music apps (because variety is the spice of life).
Editor's note: Before we begin, Wear OS (previously Android Wear) smartwatches are standalone devices with their own version of the Google Play app store. This means that with them, you have access to Google Play Music, YouTube Music, SoundCloud, Deezer, and a wide range of other quality third party music apps – even more so than what you get with an Apple Watch! For this reason, the best smartwatches for music are also the best Wear OS smartwatches. Keep this in mind when you're out shopping.
LG Watch Sport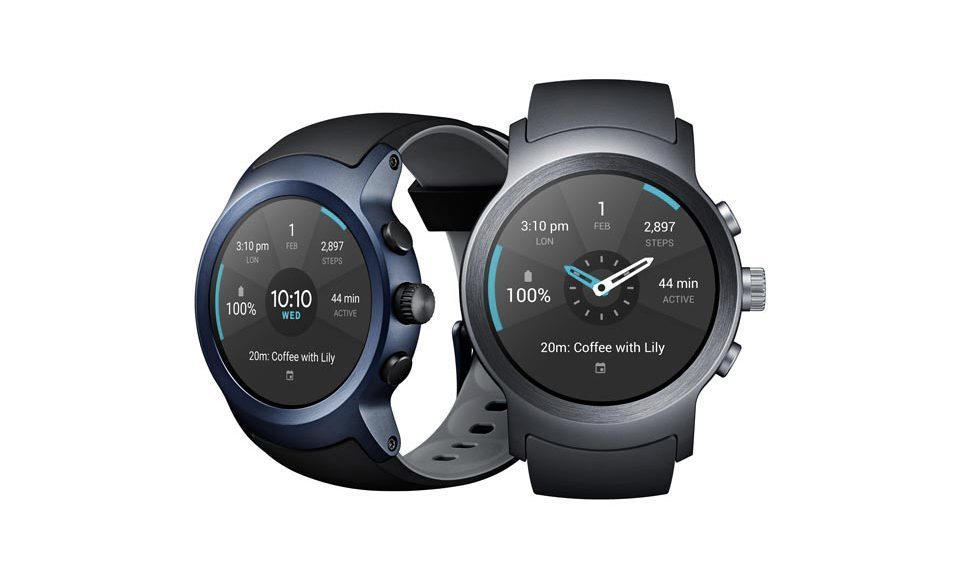 With Wi-Fi and LTE connectivity for streaming music online, 4GB of onboard storage for your offline playlists and Bluetooth 4.2 LE for seamless headphone pairing, the LG Watch Sport is easily one of the best music smartwatches on the market.
It's also packed with top features. The 1.38" 480 x 480 P-OLED display is the best we've ever seen on a Wear OS smartwatch because it's super-bright and responsive.
Battery life is decent too. Go for a run at 100%, and the 430 mAh battery will drain to around 91% after an hour with Bluetooth turned on. Now that's decent.
---
Huawei Watch 2 4G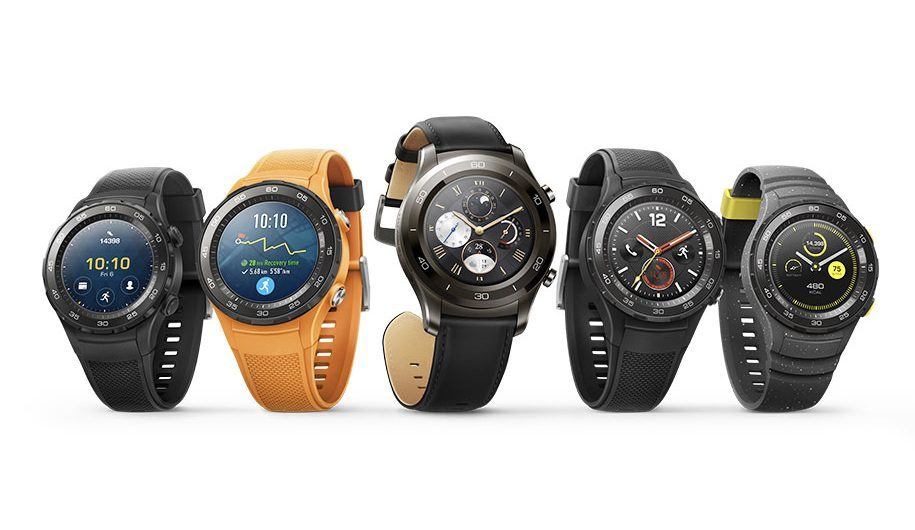 The Huawei Watch 2 is one of our favorite smartwatches, and it's available with 4G LTE which makes it a doubly good deal for music. It runs Wear OS, so you can grab the Google Play Music app and download your playlists.
Bluetooth 4.1 LE takes care of headphone pairing (4.1 is slightly slower than 4.2), but that's only a minor niggle. Everywhere else, the Huawei Watch 2 delivers.
The 390 x 390 AMOLED display is bright and crisp, there's GPS, NFC, and a heart rate monitor and there's 4GB onboard storage. Everything you need in your new smartwatch.
Also Read: Best Chinese Smartwatch Brands To Trust In 2020
---
Zeblaze Thor 4 Pro
With LTE connectivity, Wi-Fi, Bluetooth 4.0 and a MASSIVE 16GB onboard storage, the Zeblaze Thor 4 is the best smartwatch for music you've never heard of. It runs Android 7.0, instead of Wear OS, so Zeblaze could customize the user experience.
It supports thousands of Google Play Store apps, including YouTube Music and Google Play Music, as well as a host of radio stations for online streaming.
And that user experience? It's great. The software is lightweight and slick, and the Thor 4 has an AMOLED 400 x 400 display with 336 PPI to view it on.
---
Apple Watch Series 5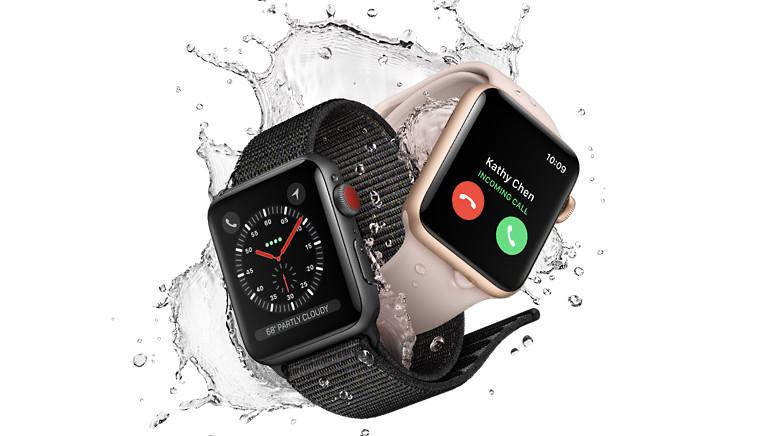 If you have an iPhone, the best music smartwatch for you in terms of functionality is the Apple Watch Series 5. You'll find the OS much more comfortable and familiar as the Series 5 will sync with your iPhone to deliver a full suite of notifications.
For your music, there's 4GB onboard storage and cellular connectivity (LTE), so you can stream music from your favorite apps.
Stream directly from the Apple Watch Music or Radio app, or with Pandora Radio and TuneIn radio. A new SoundHound app has also recently launched with a great interface.
---
Read more: Best Smartwatches For iPhone Users
LG Watch Urbane 2nd Gen
It might be two years old now, but the LG Watch Urbane is still bang up to date. It's got LTE connectivity and runs Android Wear 2.0. The 1.38" P-OLED display is bright and crisp, and there's 4GB onboard storage (2.5GB usable) for storing your music.
We're also fans of the design. The brushed aluminum case is upmarket, and the rubber strap is extremely tough. There are three physical buttons on the side of the case so you can quickly control apps and switch between different functions.
Store music on the watch or stream smartphone-free. It's entirely up to you.
---
Samsung Gear S3 Frontier 4G LTE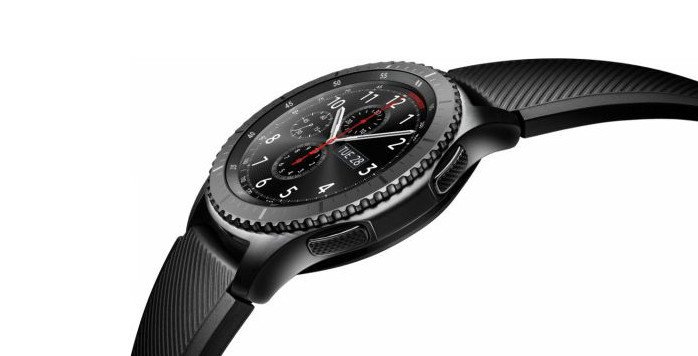 The Samsung Gear S3 Frontier is another top-tier smartwatch. There's 4GB onboard storage, Bluetooth 4.2 for seamless headphone pairing and of course, 4G LTE connectivity so you can stream music online untethered from your smartphone.
The key difference between this and the LG is the Gear S3 runs Tizen, Samsung's own OS. This limits the music apps available, although there's an excellent official Spotify app.
If you can look past the lack of apps (or you use Spotify anyway), the Gear S3 Frontier has a top display, excellent battery life and a rotating bezel.
---
Garmin Vivoactive 3 Music
If you'll be using your smartwatch as a gym or running companion, the Garmin Vivoactive 3 Music is an excellent choice. It offers storage for up to 500 songs and you can easily transfer music over from your computer using the Garmin Express app.
The watch has a music player built-in, and if you want to download something new you can – AWA Music, KKBOX and iHeartRadio.
If you have playlists you can download, the Garmin Vivoactive 3 Music is suitable and it's an excellent fitness smartwatch. It'll track everything down to a tee. It's got GPS, a barometric altimeter, compass, accelerometer, thermometer and heart rate sensor.
---
Read More: Best Smartwatches & Fitness Trackers For Sports Lovers & Fitness Junkies
Huawei Watch 2 Sport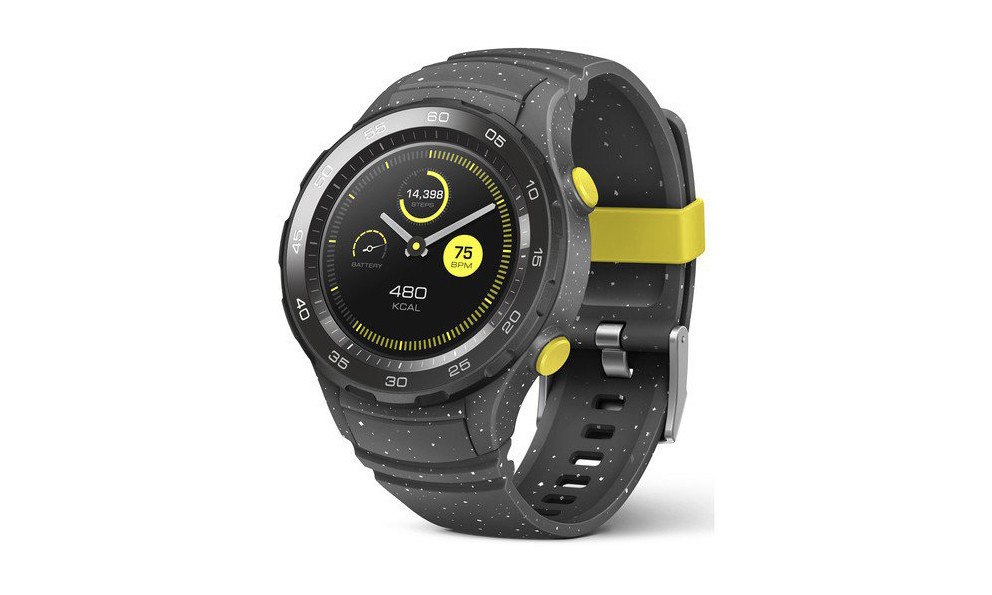 Don't need LTE? The Huawei Watch 2 Sport has 4GB onboard storage, built-in GPS and a gorgeous, virtually scratch-proof ceramic bezel. It looks the part and plays it too, with the latest-gen Snapdragon Wear 2100 processor and a 390 x 390 AMOLED display.
It's brilliant for music because it's got Bluetooth 4.1, a decent amount of onboard storage and an IP68 water resistance rating – which is great if you run!
It only has Wi-F but if you download your playlists, for example with Google Play Music, you can stream music to your Bluetooth headphones without a connection.
---
Ticwatch Pro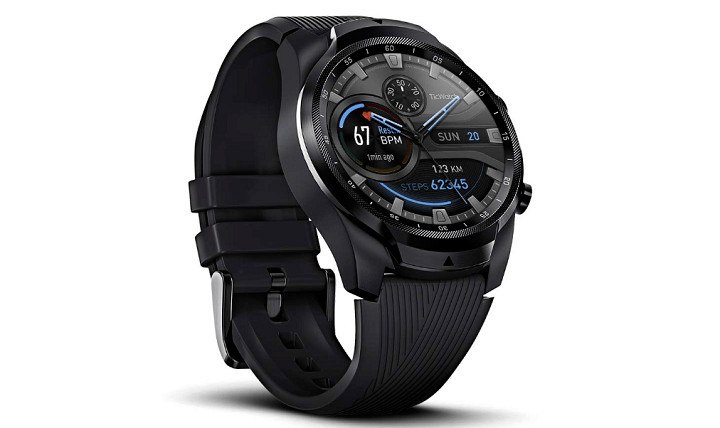 The latest (and most expensive) Ticwatch is the best yet. The Ticwatch Pro is a fantastic smartwatch for music. It doesn't have LTE, but it hits back with a stonking 3-day average battery life and 4GB onboard storage.
It comes with a heart-rate monitor and in-built GPS. The headphone pairing process is painless and because it runs Wear OS, you get access to hundreds of exciting music apps.
The real draw of this smartwatch is the dual-screen. It has both a basic LCD panel and an OLED display to extend battery life. You could get up to 5 days on a single charge.
---
Polar M600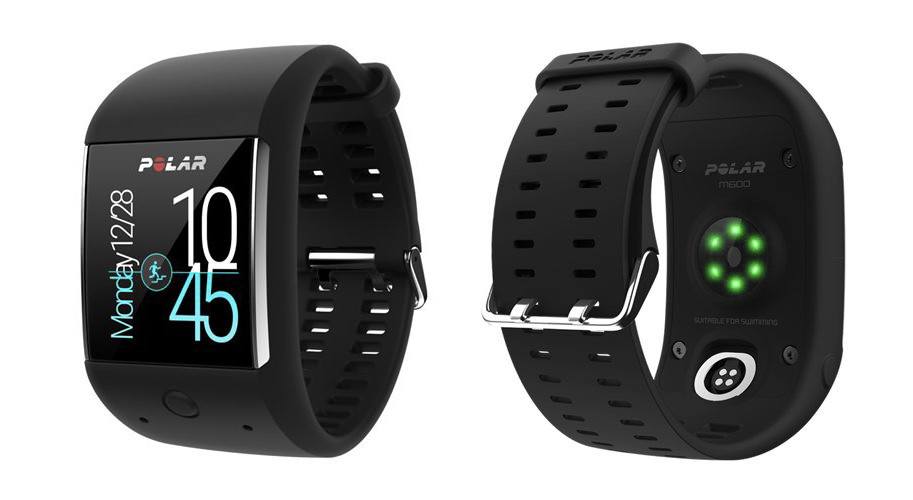 Our last recommendation is actually the best for fitness junkies. The Polar M600 is a Wear OS smartwatch that's waterproof with GPS and GLONASS connectivity. Listen to music while you train using Google Play Music – all you've to do is download your playlists over Wi-Fi.
The M600's smart coaching is the best in the business. It provides insight into your workouts automatically and crunches data to help you understand your fitness.
Additional features include a heart rate tracker and 24/7 activity tracking. This smartwatch will also track altitude, ascent and descent.
Extra reading: Best Fitness Tracking GPS Watches For Running In 2019
---