Whether you pump iron, take calisthenics classes or get in your cardio at the gym, a smartwatch can help you work out harder and smarter. The best gym smartwatches will track each lift and every step you take in the gym. If that's something you'd benefit from, we've got some great recommendations for you.
It's important to note that regular fitness trackers have little to offer if your workouts heavily focus on weightlifting. The market is such that it caters to running, swimming and cycling rather than lifting weights. Even something as simple as a push-up, or pull-up, isn't tracked by standard wearables.
The market is also such that there are few smartwatches and fitness trackers available that cater to gym-goers. However, devices with a heart-rate sensor, step tracking, and calorie counting will help you better understand your fitness. Also, smartwatches with Bluetooth let you wear wireless earbuds without a bulky phone in your pocket.
The recommendations below include a wide range of devices that are useful for most workouts. We've listed the "best of the best", which means we've listed the best devices for each typical workout in the gym. So, without further ado, let's begin:
Best smartwatch for casual gym workouts: Fitbit Versa 2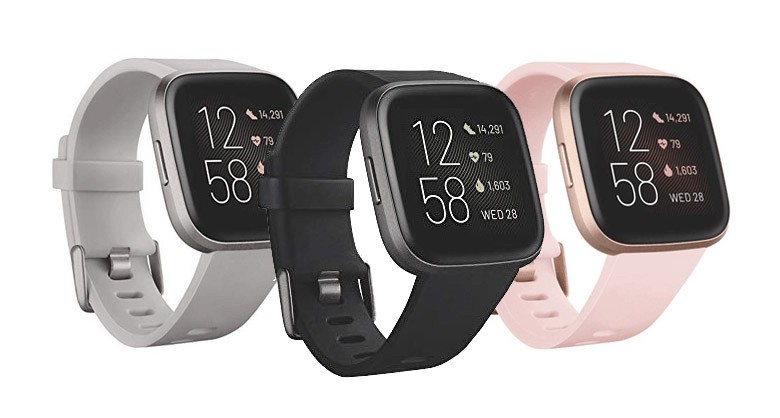 If you turn up to the gym to lift a few weights, do some core exercises and jump on a treadmill (general fitness), the Fitbit Versa 2 is an excellent choice. It has 15+ exercise modes, automatic activity switching and real-time heart rate tracking. The PurePulse technology behind this is one of the most accurate on the market.
You can store and play 300+ songs on the Versa and connect your Bluetooth headphones for wireless listening. One of the best features for gym-goers is the on-screen workouts, which bring you personalized workouts and coach you through every move. The watch comes with run, swim, bike, treadmill, weights, and workout modes.
---
Best smartwatch for weight lifting: Atlas Wristband 2
The Atlas Wristband 2 is designed to help you get more from weight training. It tracks dumbbell and bodyweight exercises and comes with pre-loaded workouts to help make sure you change it up regularly. There are around 70 exercises preinstalled and tapping any of these exercises gives you a breakdown of them.
Because it's worn on the wrist, the Atlas Wristband 2 can track any exercise that involves wrist movement. It automatically detects workout types and has a freestyle mode, which just tracks your workout and lets you get on with it. Crucially, this device can recognize the difference between CrossFit, HIIT, swimming, and more.
---
Best smartwatch for swimming: Polar V800
If you want a smartwatch that'll track your lengths, pace, stroke rate and heart rate, the Polar V800 is what you want. It's rated for 3 ATM and tracks your swimming time, intensity levels, calories burned, temperature, stroke style, stroke rate and more. It'll measure your heart rate underwater and even comes with GPS.
That GPS inclusion is important because it means the V800 supports both pool and open water swimming. GPS is used to accurately track open water sessions. The V800 recognizes four types of common swimming stroke: Freestyle/crawl; Backstroke; Breaststroke; and Butterfly. This should suffice for most casual and advanced swimmers.
---
Best smartwatch for triathletes: Suunto Spartan Trainer
The Suunto Spartan Trainer is a lightweight GPS smartwatch with heart rating tracking and automatic activity detection. It's designed to accurately track the speed, pace and distance of your runs, swims and cycling sessions. The onboard Trainer helps you get more from your workouts with graphs and automatic metric calculation.
You can create training intervals and customize the different sport modes to prioritize different aspects of the triathlon. When you head outdoors, the GPS feature gives you Route navigation with Points of Interest (POI) and an Estimated Time of Arrival (ETA) to help you navigate the world. An excellent choice for the triathlete.
---
Best smartwatch for indoor cycling: Garmin Fenix 6
The Garmin Fenix 6 is an outstanding smartwatch for all fitness enthusiasts. It tracks bike, indoor bike, outdoor run, indoor run, outdoor swim, indoor swim and triathlon workouts. But it's the cycling stuff that's best here. It comes preloaded with Bike, Indoor Bike and MTB profiles. This caters for most cyclists from casual to advanced.
With its 1.9" display and Bluetooth, ANT+, GPS, GLONASS, WiFi and USB connectivity, the Fenix 6 takes care of the basics and more. The advanced stuff? It has Garmin Elevate, the most accurate heart rate tracking technology on a smartwatch. Excellent navigation features and power meter, speed and cadence-sensor capability complete the package.
---
Best smartwatch for advanced running: Garmin Forerunner 935
The Garmin Forerunner 935 is incredibly comfortable to run with. It has GPS built and a heart rate tracker built-in as well as an altimeter and compass. It tracks treadmill runs and outdoor runs down to a tee. You can even plug it into a turbo trainer, to track cadence, stride length, ground contact time, balance and vertical oscillation.
Importantly, all information is logged in the Garmin app which is accessible with a few swipes of the display. You're displayed running data in real-time, such as your heart rate, run time and calorie burn. The battery life is also excellent – you'll get 24-hours of use out of it with GPS turned on, or 60 hours with it turned off.
---
Best smartwatch for casual running: Amazfit Stratos
If you're more of a casual runner (perhaps you jump on a treadmill a few times a week, or go running when the sun's shining), the Huami Amazfit Stratos is an excellent choice. It has GPS and GLONASS tracking and a heart-rate sensor. It's got Bluetooth for your music and tracks running, jogging, walking and elliptical machine workouts perfectly.
One of the most useful design features of this smartwatch is the inclusion of physical buttons on the side of the case. These allow you to pause workouts quickly and set a lap timer equally as fast. It's also waterproof to 5 ATM and has VO2 max analysis, to help you understand how your fitness improves over time.
---
Best smartwatch for HIIT workouts: Garmin Vivosport
If you want a smartwatch/ tracker to track your HIIT workouts, the Garmin Vivosport is hard to beat for the price. It accurately tracks your heart rate on the wrist and automatically detects different body movements. This is one of Garmin's smallest activity trackers, so it won't get in the way of your workouts and it also packs GPS into its frame.
It'll also score your VO2 max. Workout for a week, and it'll give you a score based on your HIIT and activity performance. This can help you assess how your fitness improves over time. Importantly, the Vivosport has Garmin Move IQ so automatically classifies multiple activities. This is what makes it perfect for high-intensity interval training (HIIT).
---
Best smart device for boxing: Hysko
It isn't a smartwatch because it doesn't have a screen, but you'd expect that since a smartwatch would get smashed when boxing. The Hysko is instead a tracker, which you wear under your tape (or over it). It tracks your hands' movement 1000 times per second to help you better understand your punch metrics.
It detects the number, the type, and the velocity of all your punches. The tracker itself is discreet, durable and comfortable. It's also sweatproof. No other tracker on the market is as accurate for hand speed and punch tracking. The Hysko tracker connects to your smartphone via Bluetooth and displays data through an intuitive app.
---
Best smartwatch for yoga: Apple Watch Series 5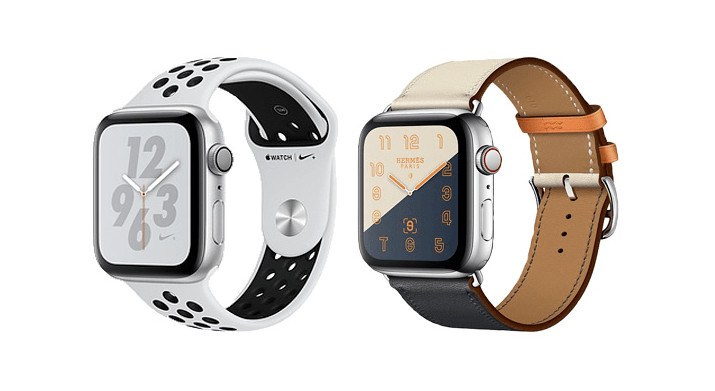 The Apple Watch Series 5 is one of the best all-round smartwatches in the world. It does everything well. If you take yoga classes or enjoy a spot of yoga at the gym by yourself, we recommend the Apple Watch Series 5 with the Pocket Yoga app. You can choose between different practices, sessions and difficulty levels on the fly.
The Pocket Yoga app is great for beginners and advanced users alike. A comprehensive pose dictionary is included so you can familiarise yourself with the terminology. It's a match made in heaven for the Apple Watch Series 5 because of its accurate heart rate tracking feature. GPS and an altimeter also feature for accurate activity tracking.