Fitbit is one of the best-known brands of fitness and activity trackers. Fitbits are reliable, well-made and most importantly of all, they are extremely accurate when it comes to fitness tracking.
For kids, Fitbit is an accessible brand since all their products are keenly priced – and that's great news for parents of younger kids, who might not be able to or who might not want to break the bank purchasing an activity tracker for their child or teenager.
In this article, we will take a closer look at the top 5 Fitbits for kids in 2020. Let's get started with the list!
Top 5 Fitbits For Kids In 2019
Fitbit Zip
The Fitbit Zip is a simple and discreet tracker that clips onto an item of clothing and tracks activity. It comfortably clips onto pockets and belts and doesn't need to be charged because it is powered by a coin-cell watch battery that's user-replaceable. The battery life is rated for six months, making it a fantastic 'setup and forget' device.
For kids, the Fitbit Zip is a fantastic choice. It does away with gimmicks such as the games you'll find on some kid's smartwatches and simply tracks activity accurately. Kids check their activity progress by tapping the display, which then cycles through stats. Parents can see activity progress on their smartphone, tablet or computer with a dedicated application.
The Fitbit Zip is available in Charcoal and Magenta colors and has a 2-year limited warranty. It can be picked up for $50 to $60 online.
---
Fitbit One
The Fitbit One is another clip-on activity tracker from Fitbit, although this model offers more features than the Zip. For instance, it offers sleep tracking in addition to fitness tracking and has a neat OLED display. This model can also be set up to vibrate gently in the morning, to wake the wearer up from their sleep without disturbing anybody else.
For kids, the Fitbit One is a discreet fitness and sleep tracker. It doesn't have any interesting features that can be accessed from the device itself; it's more of a logger for parents since it allows them to track their child's activity and sleeping patterns. The clip mechanism is robust and sturdy, and the battery life is rated for 10-14 days between charges.
The Fitbit Zip is available in Black and Burgundy Colours. It can be picked up for $95-$105 from Amazon, and from many other electronics retailers.
---
Fitbit Flex
The Fitbit Flex is a wristband fitness tracker that's as simple as they come. This model doesn't have a display to play around with. Instead, it has five small LEDs that display activity progress. This model tracks both activity and sleep and can be set up to vibrate on a morning to wake the wearer up, which is handy for keeping children in a routine.
For kids, the Fitbit Flex is unobtrusive to wear. It's quite fashionable, with a simple design that's available in ten different colors, including black, pink, orange, red, blue and a very nice lime color. The band itself is made from soft silicone, and the Flex is water-resistant too. In terms of battery life, you are looking at 5-days between charges.
The Fitbit Flex can be picked up for $40 to $60 online. It is listed on Amazon for $49.95, which is a great price for an activity tracker of this quality.
---
Fitbit Alta HR
If you think the Fitbit Flex is a little too simple for your kid, then the Fitbit Alta HR is a suitable alternative. It offers all the same features as the Flex (activity tracking, sleep tracking, auto sleep tracking) but this model packs an OLED display into its design. The display is intuitive to use – you simply tap it to cycle through the different features and data.
For older kids and teenagers, Fitbit Alta HR is a fantastic choice. It looks great and a new range of special edition models have just come out, which include gold device detailing and contrast rubber straps. The bands are also swappable. Like all the devices listed here, the Fitbit Alta syncs with a smartphone or tablet app to display all the data it collects.
The Fitbit Alta can be picked up from $90 to $110 online.
---
Fitbit Charge 2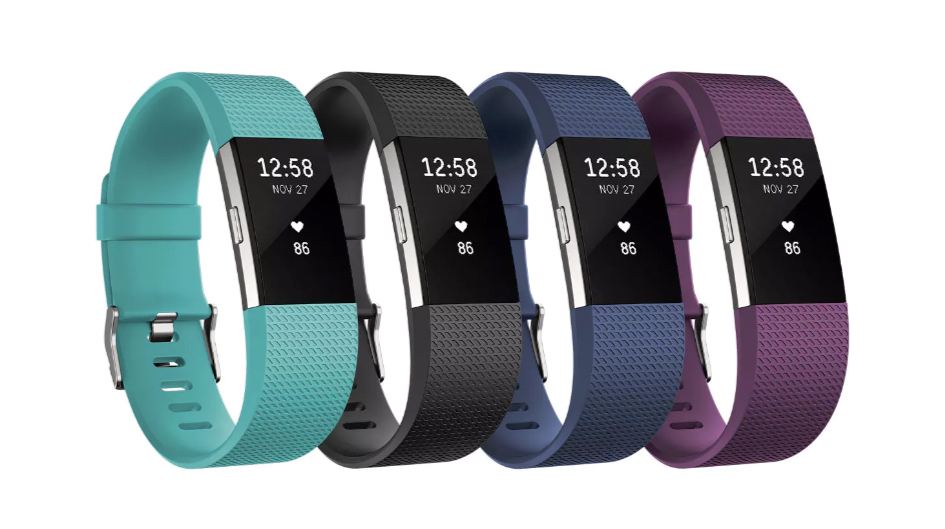 The Fitbit Charge 2 is the most advanced Fitbit fitness tracker on our list. It's best-suited to teenagers because it offers call notifications on its display. The battery life on this device is rated for 7-10 days and it'll automatically track activity and sleep. It syncs automatically to a smartphone, and it lets you see activity progress in real-time right on your wrist.
For kids and teenagers, the Fitbit Charge promises to be a useful companion. Caller ID lets you see who's calling you on the display, and you can set vibrating alarms to be woken up peacefully in the morning. The Fitbit app is just as advanced, letting you log your food with a calorie estimator, and earn badges based on what you eat and active you are.
The Fitbit Charge can be picked up for $75 to $90 online. The pricing depends on the color, with black being the cheapest overall.
---
If you're not particular about the brand of the smartwatches and fitness trackers you want to get for your kid, also read the following guides.