Best Smartwatches For Heart Rate Tracking In 2020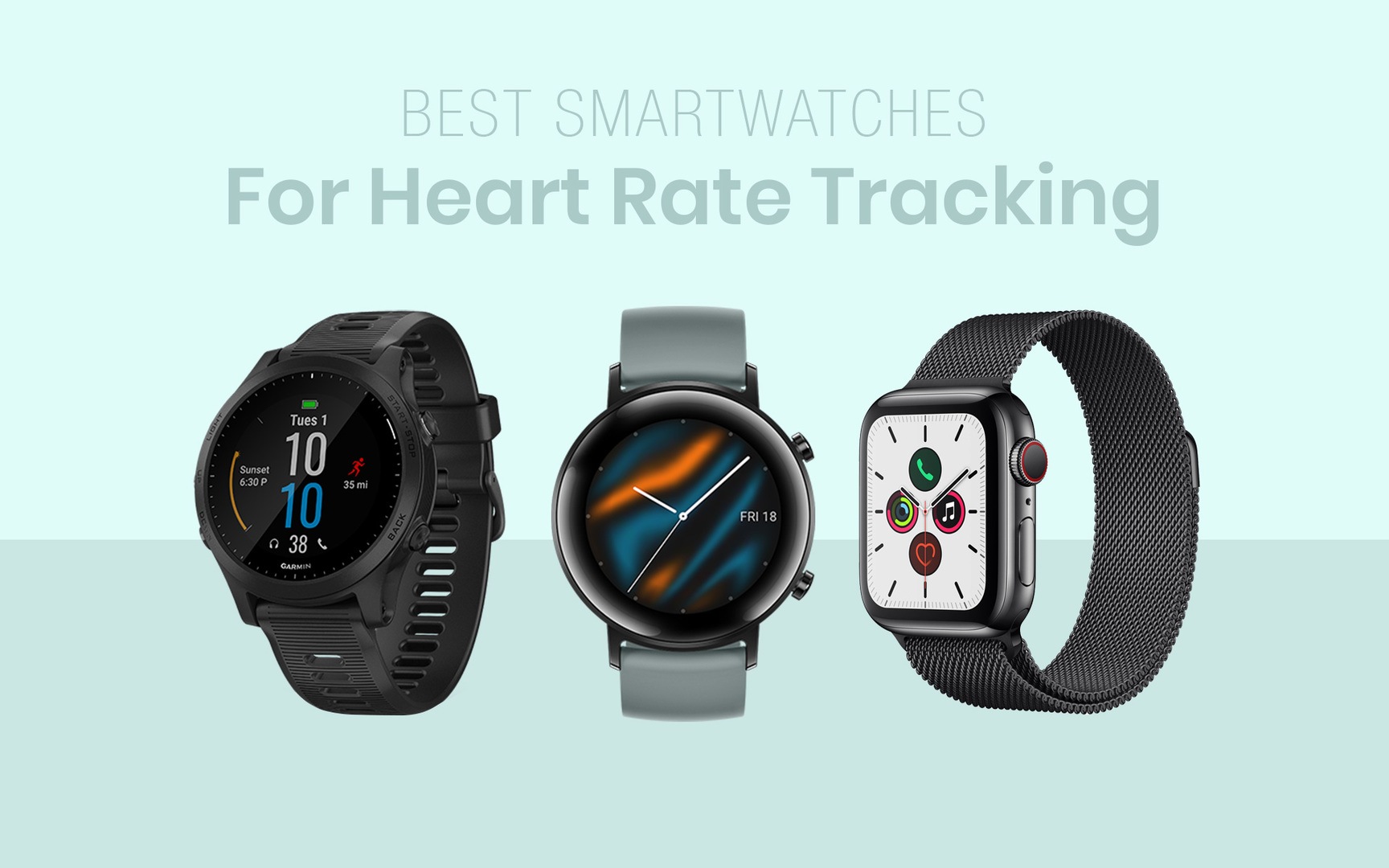 Published: | Updated:
Think all heart rate trackers on smartwatches are created equal? Think again. The performance of heart rate trackers differs considerably across manufacturers and there are three reasons why this can be the case.
The first reason is the hardware. All smartwatches use an optical heart rate sensor that detects the blood pulsing through your veins. But different manufacturers use different sensors, and some are better than others.
The second reason is software because while the sensor itself collects data, it's the software which number crunches the data into information. Having not up to par software can give an inaccurate set of results if the algorithm isn't right.
The third and most common reason is fitment. Because optical heart rate sensors must be located on the backplate of the watch, the watch needs to be fit nice and flat on your wrist and be fitted right. If it's too tight this can restrict blood flow and give inaccurate results, but if it's too loose, the optical sensor won't work.
And so, the best smartwatches for heart-rate tracking have a trio of characteristics: an accurate optical heart rate sensor, good software, and good design. Regarding the latter, the device should fit comfortably on your wrist and register heart rate tracking 90% of the time. A 10% window of failure is considered normal.
Which watch has the most accurate heart rate monitor? In this guide, we will list smartwatches for tracking heart rate (in no order of favoritism). There's nothing too scientific about our recommendations, just what we have observed. We've tested hundreds of smartwatches and a handful stood out to us. Results vary though, and heart-rate tracking is never 100% accurate on the wrist. Chest straps are much better.
If you are here looking for a smartwatch for health reasons or a specific smartwatch that monitors your heart rate, it might be also a good idea to wonder who's that watch for? We have compiled a good list of smartwatches for seniors and the best smartwatches for kids, that you will find useful in case you are looking precisely for helping your children's health or your parent's health.
Best Smartwatches for Heart Rate Tracking




POLAR VANTAGE M –Advanced Running & Multisport Watch with GPS and Wrist-based Heart Rate (Lightweight Design & Latest Technology), Black, M-L
POLAR M600 GPS Smart Sports Watch/Heart Rate Monitor, White - Compatible with iPhone and Android Phone
Apple Watch Series 5 (GPS + Cellular, 44mm) - Silver Aluminum Case with White Sport Band
Suunto Spartan Sport (Wrist - Hr), Black

POLAR VANTAGE M –Advanced Running & Multisport Watch with GPS and Wrist-based Heart Rate (Lightweight Design & Latest Technology), Black, M-L

POLAR M600 GPS Smart Sports Watch/Heart Rate Monitor, White - Compatible with iPhone and Android Phone

Apple Watch Series 5 (GPS + Cellular, 44mm) - Silver Aluminum Case with White Sport Band

Suunto Spartan Sport (Wrist - Hr), Black
Polar Vantage M and V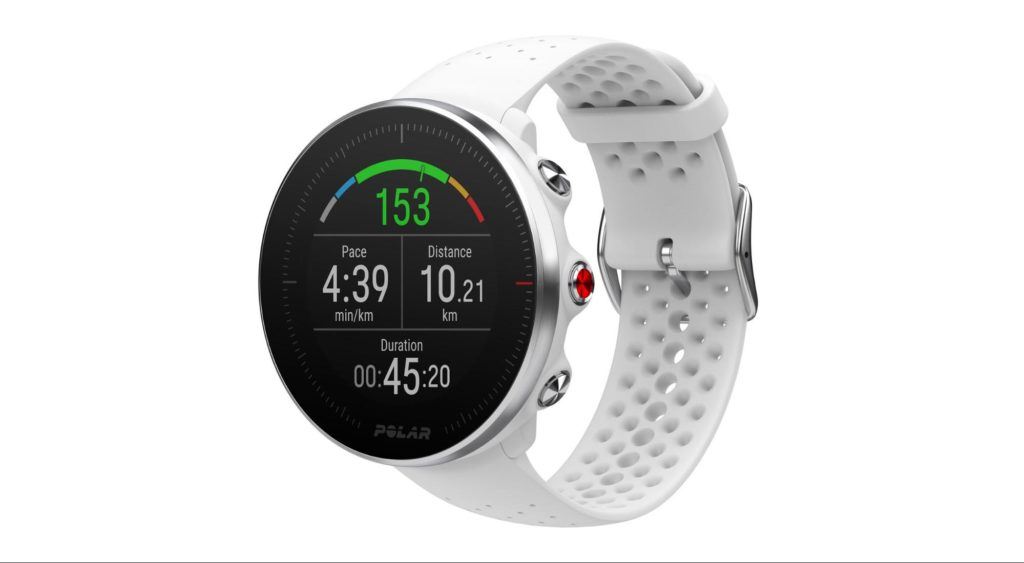 Polar Vantage M and V
ULTRA-LONG BATTERY LIFE : The Polar Vantage M Advanced GPS Running & Multisport Watch lasts for up to 30 hours of training time
POLAR PRECISION PRIME HEART RATE : Polar's heart rate monitor watches redefine the gold standard in optical heart rate accuracy by combining the latest in bio-impedance electrodes and optical sensors
TRAINING LOAD PRO: The Vantage M is the ultimate fitness tracker, separating cardio load, muscle load and perceived load. Polar's Training Load Pro provides an unparalleled look into how your training affects your body
SWIM/BIKE/RUN FUNCTIONALITY : As a waterproof watch, long-distance running watch and biking activity tracker combined, you can capture key metrics like swimming stroke and pace. You can even pair with your favorite compatible cycling accessory
PERSONALIZE WITH YOUR OWN STYLE : With customizable fitness band options, tailor your Vantage M with replaceable wrist bands of multiple colors
If you want to get serious about heart-rate tracking, the Polar Vantage M and V both beat everything else for heart-rate tracking accuracy and ability. It even has a brilliant VO2 max estimate mode. We found in our tests the Vantage M was the fastest device to recognize a switch from sprint to jog and walk to run. It's fast to detect changes in pulse and continually measures heart-rate so nothing is missed.
Polar M600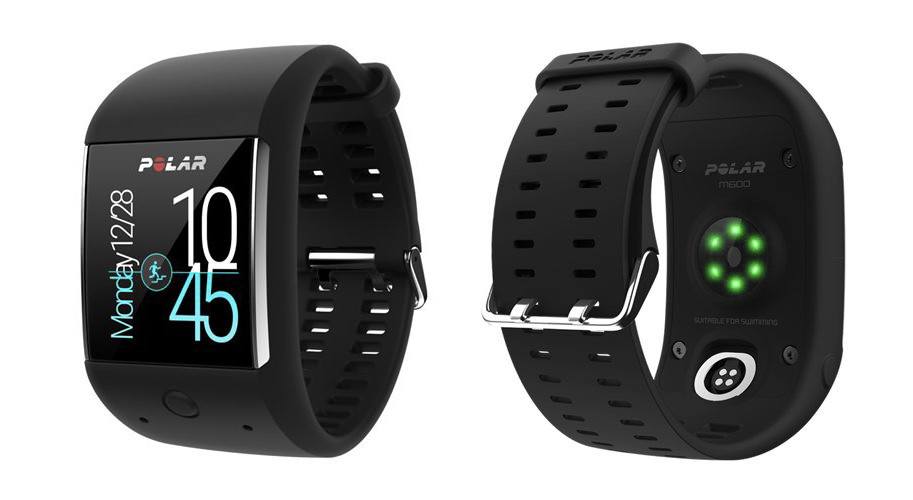 Polar M600
Wrist heart rate monitor: accurate wrist-based heart rate monitor with personalized training guidance to reach your fitness goals
GPS watch: built-in GPS Technology keeps track of your pace, distance and altitude
Waterproof fitness tracker: customize your M600 activity tracker to fit your style with interchangeable, waterproof wristbands
Full Android wear ecosystem: notifications, social features, weather, calendar, maps, 3Rd Party Apps via google play. Smart coaching: running index, Sport profiles, hr zones, training benefit
Please refer to the iOS/Android phone Comparison Chart for full features.Dimensions 45x36x13
Like their flagship Vantage series, the M600 smartwatch uses Polar's proprietary optical heart-rate sensors which are the best in the business. But unlike the Vantage M and V, the M600 runs Wear OS which is a huge plus. The M600 uses 6 LEDs to detect the blood pulsing through your veins and returns accurate and consistent results. Resting HR is on point and light exercise tracking is too, making this a top choice.
Apple Watch Series 5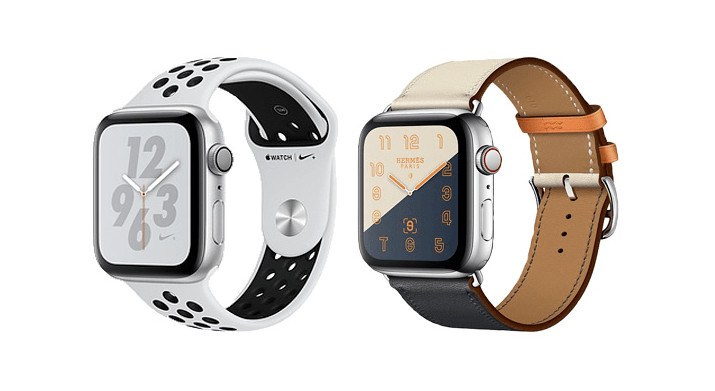 Apple Watch Series 5
Built-in cellular lets you receive calls, send texts, and check your email — even without your phone.
You don't have to raise your wrist or tap to see the time or important information. With the Always-On Retina display, your watch face is always visible.
The viewing area stretches deep into the curved corners and is over 30% larger than the Apple Watch Series 3 display.
Made for all the ways you exercise, Apple Watch Series 5 has built-in GPS and is swimproof.
With the ECG app, you can take an ECG similar to a single-lead electrocardiogram right from your wrist.
The Apple Watch Series 5 delivers impressive heart-rate accuracy. It's one of the most consistent smartwatches out there because the optical sensors are built into a large glass plate that is slightly raised from the backplate. This ensures the sensors are always on your wrist no matter how loose the strap is. Two green LEDs are used here to detect the blood pulsing through your veins.
Suunto Spartan Sport Wrist HR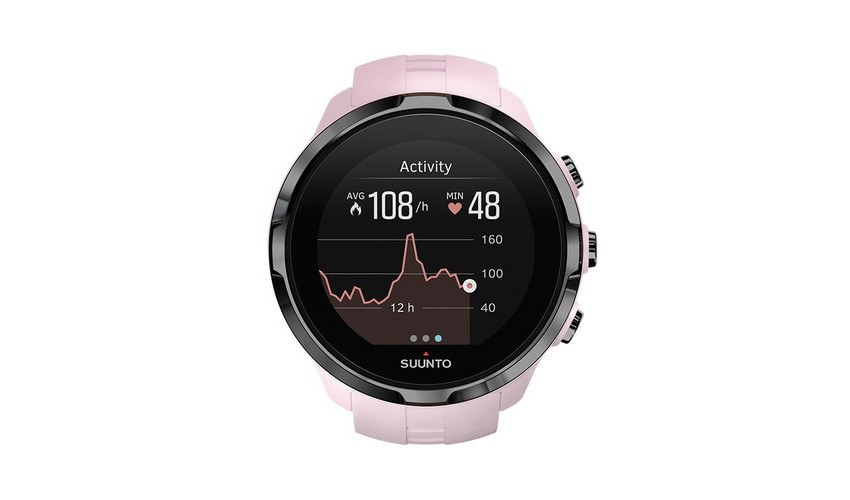 Suunto Spartan Sport Wrist HR
Battery life up to 12 hours in training mode
Steel bezel, mineral Crystal Glass, and an outdoor grade color touch screen
Strong and sleek design with100 meter water resistance
GPS route navigation
Sport specific training modes and support for over 80 sports with racing and interval use
The Suunto Spartan Sport is no enigma. It's for serious training where every heartbeat matters. The Suunto Spartan Sport's heart-rate tracking feature is widely regarded as one of the best. It uses PerformTek biometric measurement technology, developed by Valencell, the same company behind the Scosche Rhythm+ (a very good heart-rate armband). On the wrist, HR tracking is as good as it gets, and you can pair a Suunto Smart Sensor chest strap for even greater accuracy.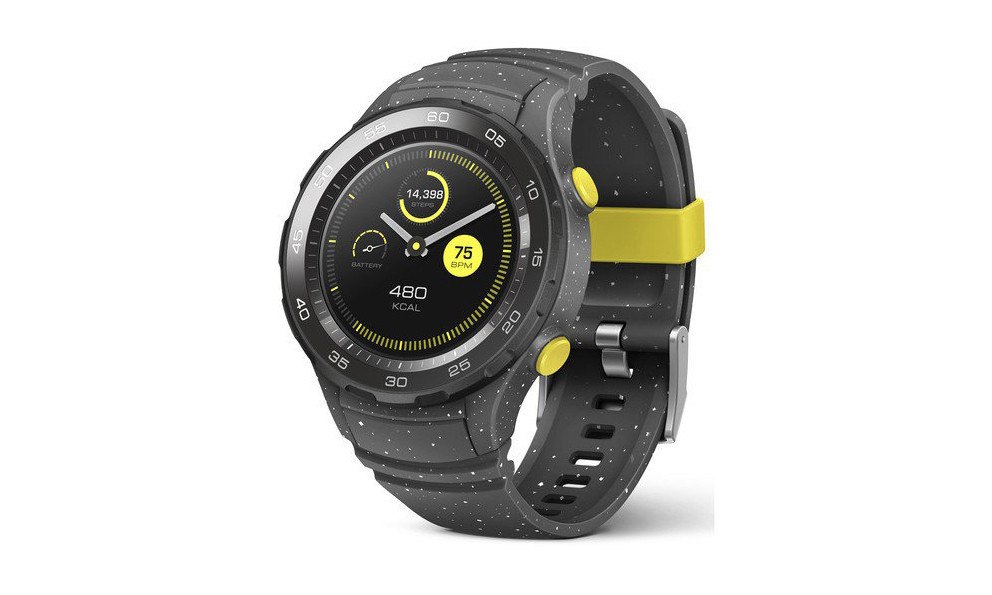 Huawei Watch 2
HUAWEI Kirin A1 Self-developed Chip: This smart watch comes with HUAWEI's self-developed wearable chip Kirin A1, and intelligent power saving technology to provide up to 1 week of battery Life.
1.2 Inch (42MM) or 1.4 Inch (46MM) AMOLED Display with 3D Glass Screen: HUAWEI WATCH GT 2 adopting the 3D glass screen in a smartwatch is a new step in the industry. AMOLED display with highly accurate touch response.
15 Workout Modes and Full-time Fitness Trainer: Multiple professional training courses from entry to advanced level are preinstalled on the watch, providing users with professional and effective guidance.
Built with two positioning systems (GPS, GLONASS) together to detect more satellites, and increase positioning accuracy.
Everyday Life Features; Supports features like Message Notification, TruSleepTM 2.0 sleep tracking, TruSeen 3.5 Real-time Heart rate Monitoring and TruRelax pressure monitoring. Track your fitness progress all day like your step count, calories burned, the number of times you stand up, and periods of medium to high intensity activities. International Version (No Warranty).
If you don't want an Apple Watch, the best Wear OS alternative for heart-rate tracking is the Huawei Watch 2. The lugs are low and the optical plate large, so the watch is always in contact with your wrist. It's comfortable to wear and returns accurate, consistent results just a few beats off from a chest strap during exercise. Don't read too much into the reviews saying the HR tracking isn't good, because it is.
Garmin Forerunner 235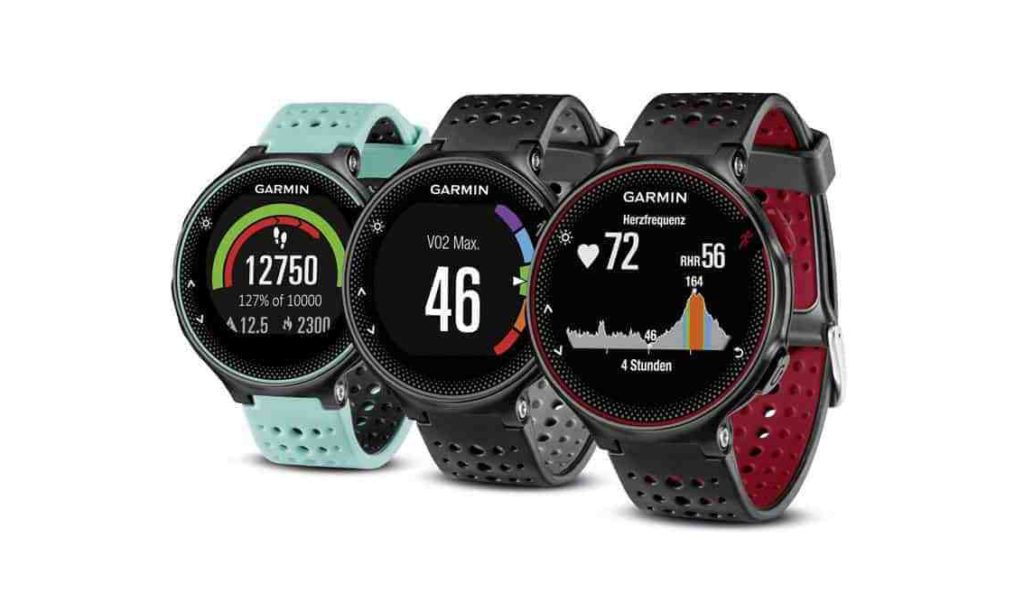 Sale
Garmin Forerunner 235
GPS running watch with wrist based heart rate and display type is sunlight visible, transflective memory in pixel (MIP)
Customize your watch and your training, larger screen a 44 percentage larger screen than the 225 but the same physical size
Audio Prompts: Receive Audio Prompts from your connected smartphone that include laps and lap times. Smartwatch mode: Up to 9 days. Gps mode: Up to 11 hours
Smart notifications: See incoming email, text messages, call alerts, calendar reminders and more from your compatible smartphone. Display size: 1.23 inch diameter
Battery life 11 hours training, 9 days watch, activity tracking, notifications plus heart rate. Refer user manual below
If you do long-distance running, the Garmin Forerunner 235 is one of the best heart-rate tracking smartwatches out there. It isn't any good for fast running or training because it gets confused by the quick jump from resting heart-rate to high heart-rate but it's incredibly accurate over prolonged exercise like a 5k run. You'll find every optical heart-rate sensor gets confused by fast training. To avoid this, you'll want a chest strap.
Garmin Forerunner 935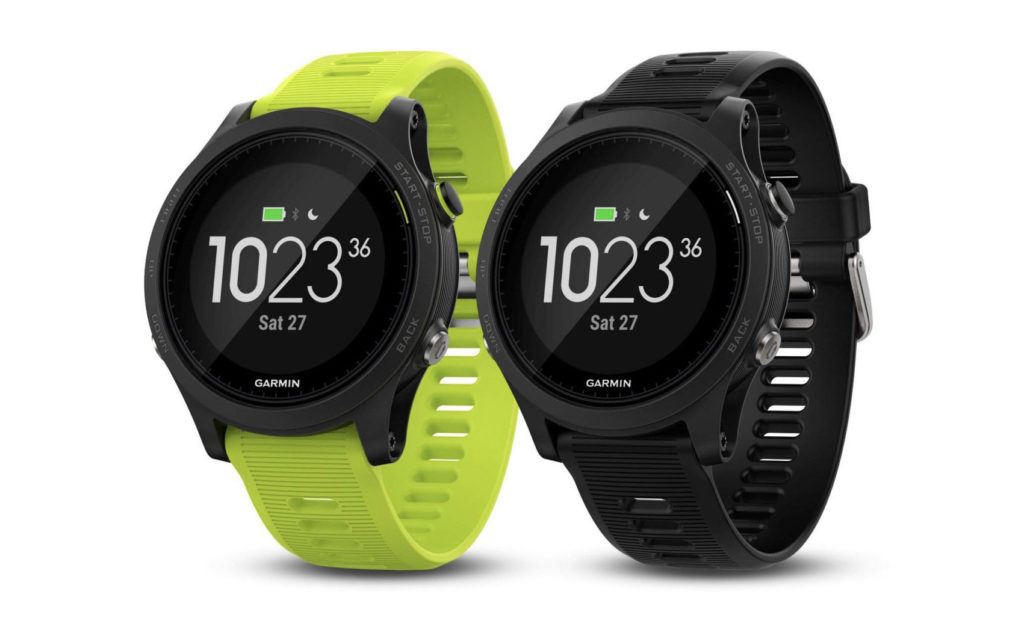 Sale
The Garmin Forerunner 935 is a good chunk more expensive than the 235 but some users report the heart-rate tracking is much better. It's faster to respond to exercise changes and is less inclined to get confused about cadence (steps per minute). We've only played with the 935 for an hour or two and the resting heart-rate was spot on. For exercising, it is better than the 235 but not as good as the Vantage M or Suunto Spartan Sport.
Fitbit Charge 2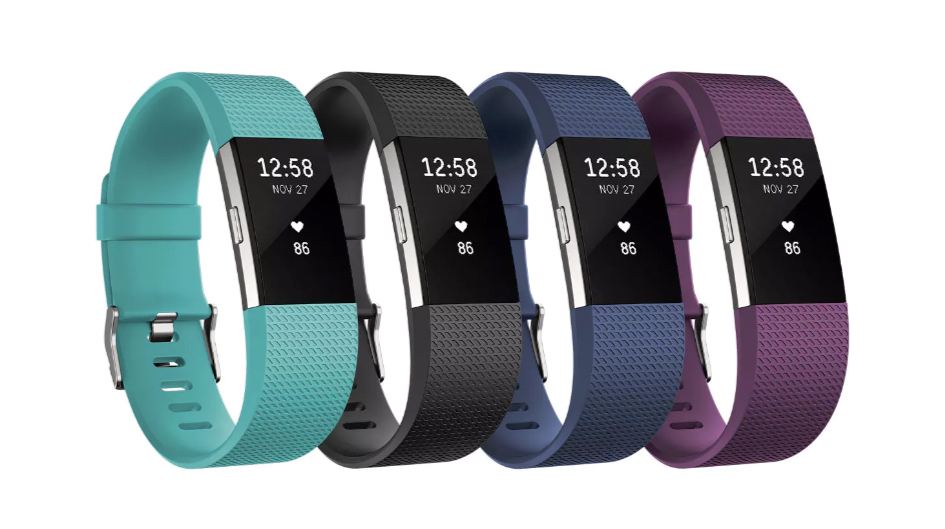 Sale
Fitbit Charge 2
Use built-in GPS to see your pace and distance on screen during outdoor runs, rides, hikes and more and see a workout intensity map in the app that shows your heart rate changes along your route
With Active Zone Minutes, feel a buzz when you reach your target heart rate zones during exercise, and celebrate when you earn extra minutes outside of exercise
Get a 90-day free trial of the Fitbit Premium to help you stay active, sleep well and manage stress. Unlock it all in the Fitbit app. (Valid payment method required. Cancel before free trial ends to avoid subscription fees. Offer valid for new Premium users only).Operating temperature: -20° to 60° C
Use 24/7 heart rate to track resting heart rate & better measure calorie burn. Syncing to mobile devices requires Bluetooth LE and internet connection. Syncs with Mac OS X 12.2 and up, iPhone 5S and later, iPad 5 gen. and later, Android 7.0 and later
See your SpO2 nightly average and range on wrist, and view trends over the past week in the Fitbit app (SpO2 is not available in all markets. The SpO2 feature is not intended to diagnose or treat any medical condition or for any other medical purpose)
If you don't fancy an out-and-out smartwatch, the Fitbit Charge 2 is a more fitness-focused device. It's a fitness band with an accurate optical heart-rate sensor that automatically tracks heart-rate with good resting results — so long as it is fitted tight to your wrist. The accuracy of heart-rate tracking is good when at rest but there can be issues when training, with the Charge 2 having a tendency to underestimate heart-rate.
Want to get serious about heart-rate tracking?
We'll end our guide with some friendly advice. Wrist-based heart-rate trackers, be them smartwatches or fitness bands, are limited in their ability. Movement can throw tracking off which means they are not ideal for exercise. If you want the best smartwatch for heart rate tracking, the Polar and Suunto options listed are what we recommend above all else, but nothing can replace the chest straps available from the same brands. The Suunto Dual Belt is a very good chest strap which is affordably priced if you want to try that route.
You could find interesting: Guide of The Best Fitbit for Kids