Best Android Smartwatches In The Market In 2020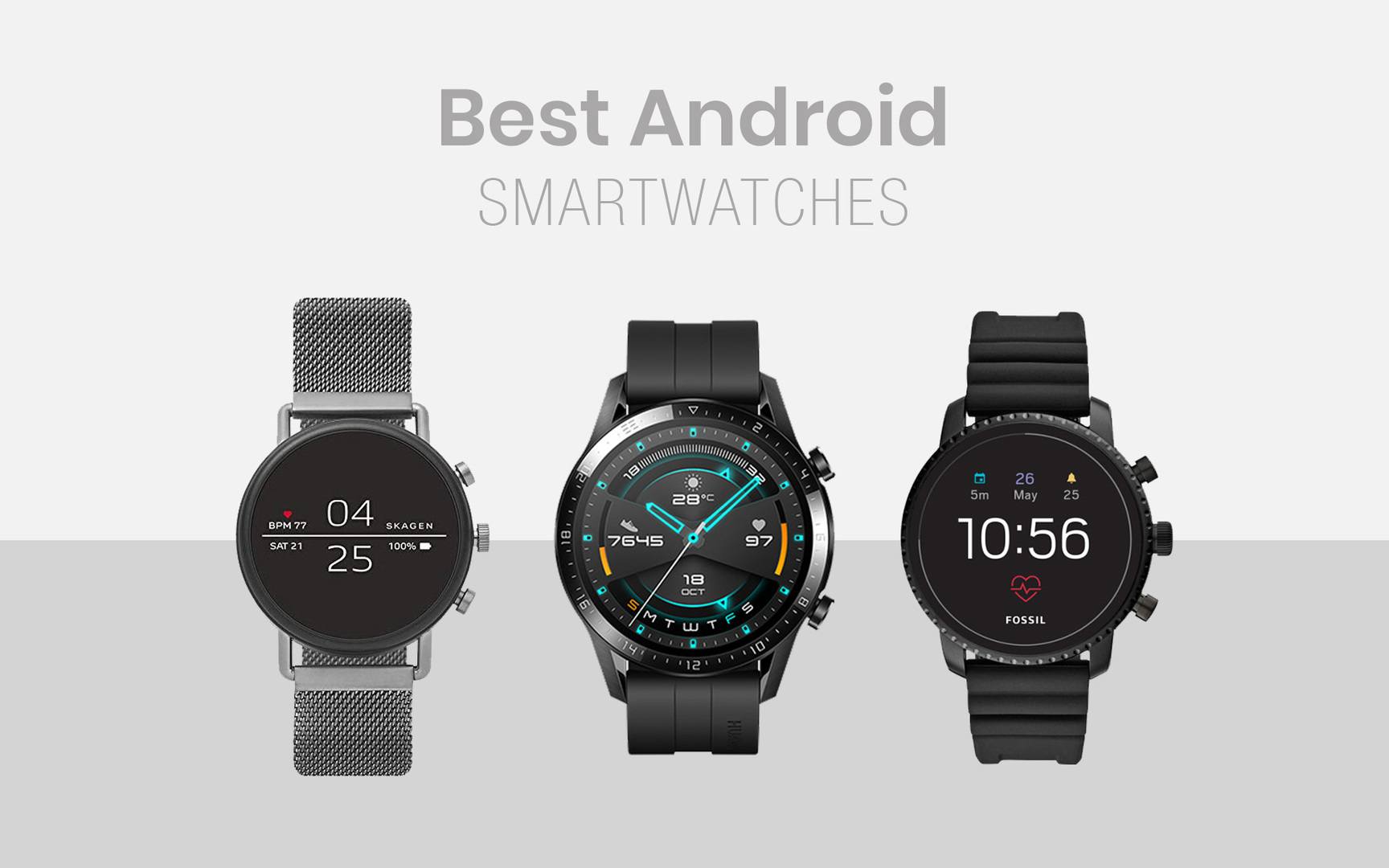 Published: | Updated:
When Android smartwatches first came out, they were more of a toy and not a utility to actually get things done. The early days of Android smartwatches consisted of watches running a poorly ported version of Android with interfaces that do not scale well with the form factor at all.
Today, Android smartwatches are much more capable. The recent Wear OS update brought with it standalone apps, its own Play Store, Android Pay and significantly improved optimisation. Now, Android smartwatches are more polished than ever, becoming a viable extension of your smartphone in their own right, allowing you to perform numerous tasks without pulling out your phone.

It is Wear OS's multi-talented feature-set that has driven the popularity of Android smartwatches. But of course, the wide range of gorgeous watches that run it helps too.
When shopping for Android smartwatches, there are two things to remember:
Google doesn't allow OEMs to customise Wear OS. This means that all Android smartwatches offer the same basic user experience. However, OEMs are free to include whatever connectivity modules they like in their devices, and they are free to choose whatever hardware they wish. This means that while any two Wear OS smartwatches might feel similar in use, they might offer completely different functionality. In addition to this, unique watch faces and apps help Android Wear smartwatches to stand out from one another.

On top of that, there are plenty of smartwatches that don't run Wear OS that is also very compatible with Android smartphones. Offerings from Samsung, Huawei, and more all run their own proprietary OS, but that doesn't make them in any way inferior to smartwatches running Wear OS.
With that in mind, here are our top 10 Android Smartwatches of this year:
Samsung Galaxy Watch Active 2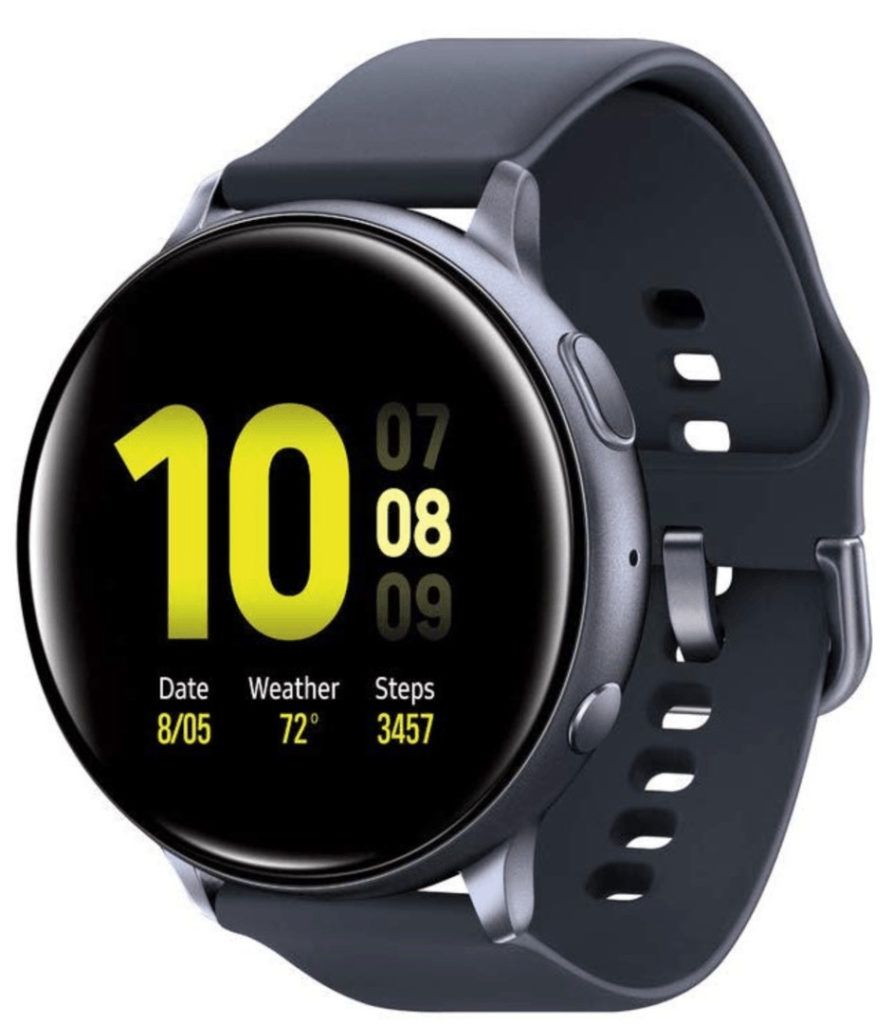 The Montblanc Summit 2 is one of the best Wear OS smartwatches out there, but then it should be for the price and with the Montblanc name on it.
The Galaxy Watch Active has always been an easy recommendation for those that use an Android phone, despite the fact that Samsung's smartwatches don't actually run Wear OS. For the second iteration of the Active, Samsung has only included a new digital rotating dial, an option for a bigger size, and a pricey LTE version. Since Samsung's smartwatches technically run Tizen OS instead of Wear OS, you'll only get the most out of it if you use a Samsung phone, but it's still a smartphone that's very compatible with Android devices.

The Active 2 features the same metal watch case as the original Active, which is a win in our book. It's a minimal look that will appeal to almost everyone and comes with a rubber band very similar to the Apple Watch for the cheaper variant.
For its screen, the Active 2 is equipped with a 1.2" AMOLED display coming in at 360×260 resolution with a size of just 40mm, which is great for smaller wrists.

Samsung's first-party apps are very well optimised with the new digital dial, which is the next best thing to a physical dial. As for third-party apps, there's very poor support for them in Tizen OS, so you'll be stuck with Samsung's included apps for the most part. The Active 2 also has an NFC chip built-in, which you can use with Samsung Pay, one of the most widely supported contactless payment options.
One area where the Active 2 excels in would be fitness tracking, as implied by its name. It comes with 39 workout-tracking modes which should cover almost any kind of workouts you might do regularly. It's also got an updated heart-rate monitor with more sensors for more accurate readings and an ECG monitor, though it's disabled for now due to regulatory reasons. To top it all off, the Active 2 also has an IP68 water resistance rating.
Compared to the original Galaxy Watch Active, the Active 2 features a slightly larger battery at 247 mAH, comfortably giving it a 2-day battery life with active usage.

Priced at $229, the Active 2 offers a few nifty upgrades over the original Galaxy Active, which comes in at just $160. For some, we can see how the minor improvements over the original Active aren't worth the added cost, where the original Galaxy Active at $160 might be a better deal instead. Either way, you can't go wrong with Samsung's Galaxy Active series of smartwatches.
Reasons to buy:
– Simple yet attractive design
– Water-resistant
– Fully equipped for fitness tracking
– Great screen with digital dial
– Much cheaper than the competition
– Equipped with NFC for Samsung Pay

Reasons not to buy:
– Pricey
– Upgrades aren't that significant over the original Active
– Only Samsung phones can make the most out of the Active
Verdict:
We think most people would be better off with the original Samsung Galaxy Watch Active, which is now priced at $160, making it a great value for money. Otherwise, the Galaxy Watch Active 2 isn't a particularly bad deal at $229, considering that it's slightly cheaper than the other options on this list.
---
Huawei Watch GT 2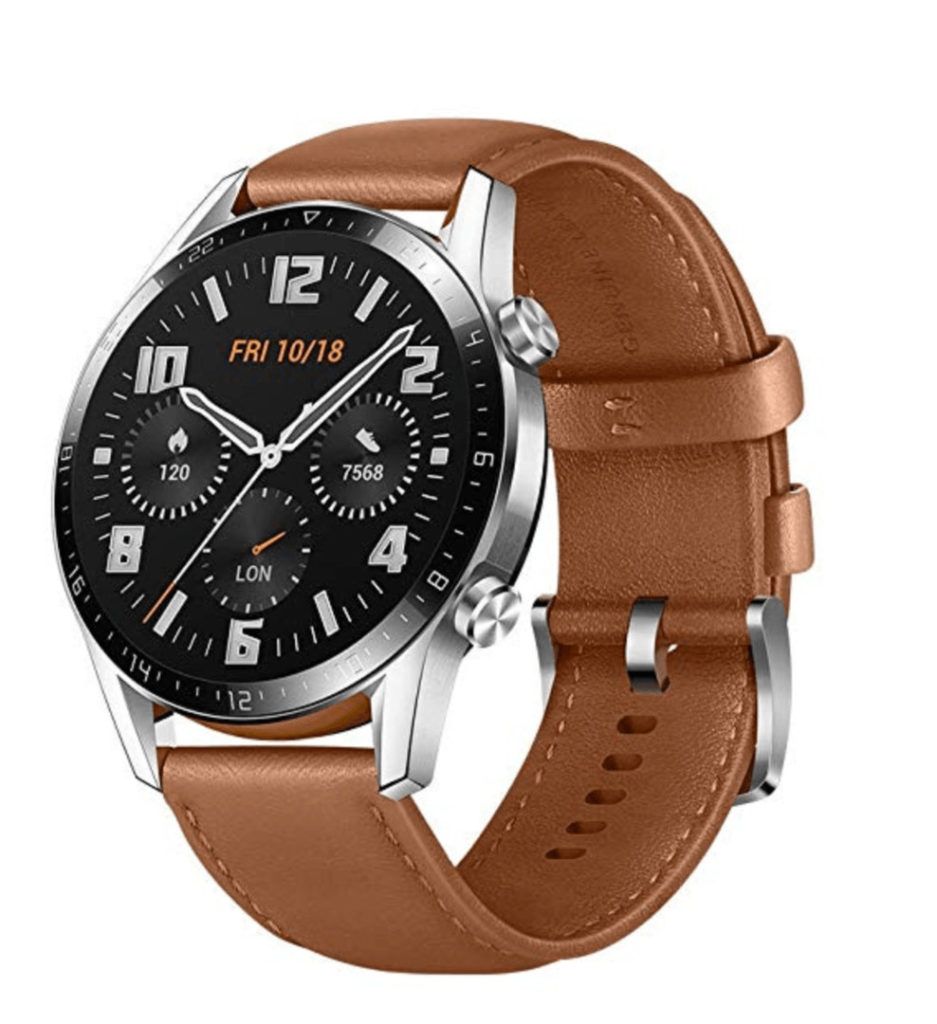 Huawei has always been known for the top-tier hardware, and the Huawei Watch GT 2 is no exception. Priced at a reasonable $299, the GT2 easily has the looks to come off as a $500 watch. It's stylish and luxurious in design, featuring a sleek, polished metal bezel and a strap made from genuine leather. The glass on the screen is also made with 3D glass that seamlessly wraps around the metal bezels, giving the entire front of the watch an uninterrupted clean look.
The GT2 is also very low-profile at only 12mm for the watch case, making it look more like a Tag-Heuer than a smartwatch. As an added bonus, the wrist bands are replaceable, and there are a plethora of options to customise it exactly to your liking.
Under the hood, the Huawei Watch GT2 is powered by Huawei's Kirin A1 processor, which gives a whopping two-week battery life with active usage; we're talking about using the watch with GPS, notification, and fitness tracking features on. This amazing battery life means that you can comfortably keep the GT2 on your wrist pretty much all the time, which you would want to do once you see how beautiful this watch looks in person.

For its screen, the GT2 sports a 454*454 pixel OLED display at 1.39 inches, making watch faces and text very sharp and a pleasure to look at. Thanks to the OLED display, pixels that are displaying pure black elements are actually turned off, which is part of the reason that the GT2 is able to achieve such an amazing battery life.
Unfortunately, the Huawei Watch GT2 is held back by its software. It runs Huawei's proprietary OS, which is fine for the most part but doesn't allow you to install any third-party apps. This means you will only be able to view your notifications from your phone but not respond to them. The notifications are also presented poorly as the GT2 doesn't have native apps for messaging apps such as Whatsapp, which can make reading notifications unintuitive at times.

With that said, Huawei's OS comes with a plethora of fitness tracking capabilities, and the watch faces that come with the OS are very well designed and looks great. The Huawei Health app is also one of the better companion apps for smartwatches and displays your data in an intuitive dashboard.

The GT2 also suffers in the connectivity department, as it lacks both 4G LTE and WiFi capabilities, making it incapable of making calls or sending texts independently. With that said, you'll be able to make calls from your watch, thanks to its speaker and microphone, but only when you're tethered to your phone via the Bluetooth connection.
To wrap things up, the Huawei Watch GT2 is undeniably stunning on the wrist, but fall short in several key areas. While it's battery life is fantastic, we can't help but feel short-changed with its poor connectivity options. If you can see past these omissions, the Huawei Watch GT2 is easily one of the best Android smartwatches you can get for the price.

Reasons to buy:
– Exquisite design
– Incredible battery life
– Fantastic screen
– Great companion app
– Decent price
Reasons not to buy:
– Poor connectivity
– No support for 3rd party apps
Verdict:
With its drop-dead gorgeous looks, we can easily see past the Huawei Watch GT2's shortcomings, especially at its asking price of $299. Its two-week battery life also means that you can keep this beautiful watch on your wrist all the time. With that said, you can't use this smartwatch independently due to its lacklustre connectivity, but this shouldn't be an issue if you have your phone with you most of the time.
---
Ticwatch E2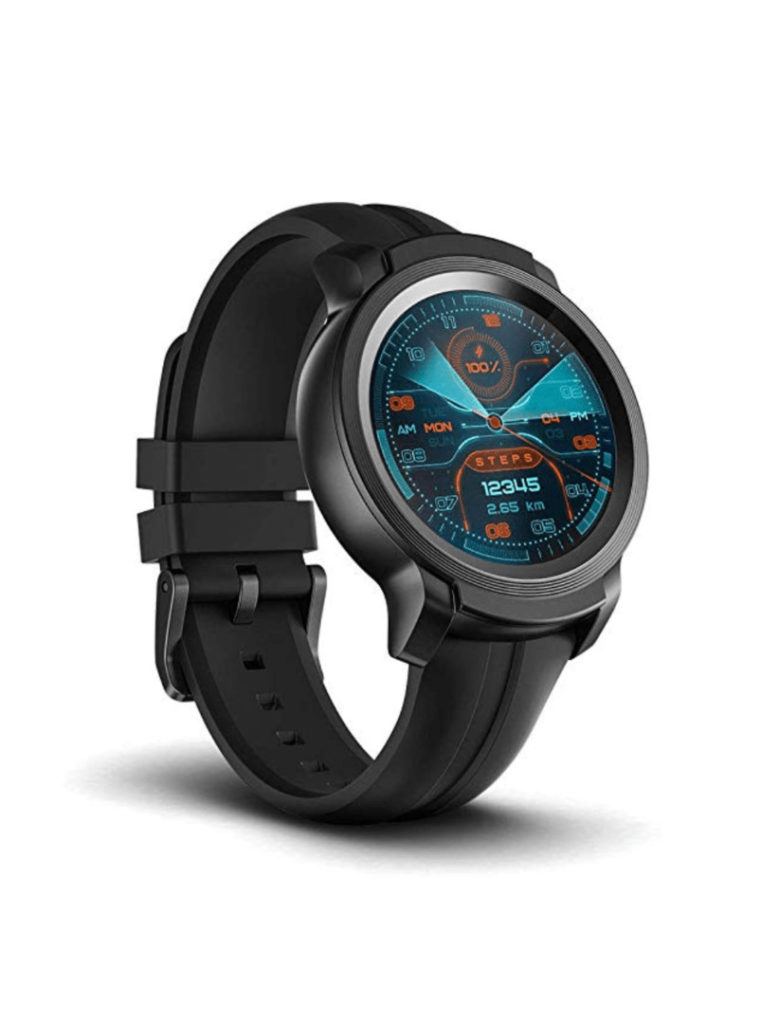 Ticwatch has always been known for offering smartwatches at a great bargain, and the E2 is no exception at just $159.99. The E2 is actually the same watch as the S2; E stands for 'Express', meaning that the E2 is built with a more elegant design in mind compared to the S2, which has an emphasis on sports.
With that said, the E2 is also swimproof, with built-in swimming and surfing tracking capabilities. Despite being swimproof, the E2 still has an elegant look thanks to its minimal circle pattern in the bezel of the watch. It's a subtle design trait that manages to bring some flair to the otherwise unassuming design of the E2 without being too in-your-face.
Turn the E2 around on its back, and you'll find the heart-rate monitor, which is housed in a small bump that doesn't affect comfort at all. In fact, the E2 is a featherweight at 53.2g gram with the strap, making it one of the lightest smartwatches ever. The amazing thing about this is that despite its light weight, the E2 has a battery that 30% larger than its predecessor, which translates into noticeably longer battery life – up to 3-4 full days on a charge. The E2 also has fast charging, which can top off the battery from 0-100% in just under an hour.
The E2 doesn't cut corners on the screen, either. The screen has a 400×400 resolution that comes in at a pixel density of 404ppi, spanning across 1.4 inches. It's also an AMOLED panel, which gives deep saturated colors that is a pleasure to look at.
While the E2 doesn't have audio streaming capabilities, it does have 4GB of built-in storage, which you can use to download music and podcasts to be listened to on a bluetooth headset.
The E2 also comes with a GPS tracker, which will allow you to track your runs, walks, cycling, and other outdoor activities along with your heart-rate. Since the E2 runs Wear OS, you'll be able to access third-party apps to track your workouts. By default, the TicHealth app is what you'll use for this, but you'll be able to use Google Fit as well.
Unfortunately, the E2's rock bottom price means that it does lack some features, namely 4G connectivity and an NFC chip. We think it's a worthy compromise considering the price since a cellular connection would also mean severely bad battery life.

Overall, we think most people would find the E2 a fantastic purchase for a budget-friendly smartwatch, and we think the compromises that Ticwatch chose to take with the E2 are well justified to hit the price point of just $159.99.
Reasons to buy:
– Decent design
– Water-resistant
– Comes with built-in GPS tracking and heart-rate monitor
– Long battery life
– Runs Wear OS
– Very affordable

Reasons not to buy:
– No cellular connectivity
– No NFC chip
Verdict:
If you're looking for a no-frills smartwatch, the E2 is the best deal you can get that still covers the essential elements of a smartwatch very well, with its beautiful screen and long battery life. At $159.99, we can easily forgive the lack of cellular connectivity and NFC chip, since it's pretty much the best deal you can get on an Android smartwatch.
---
Garmin Forerunner 245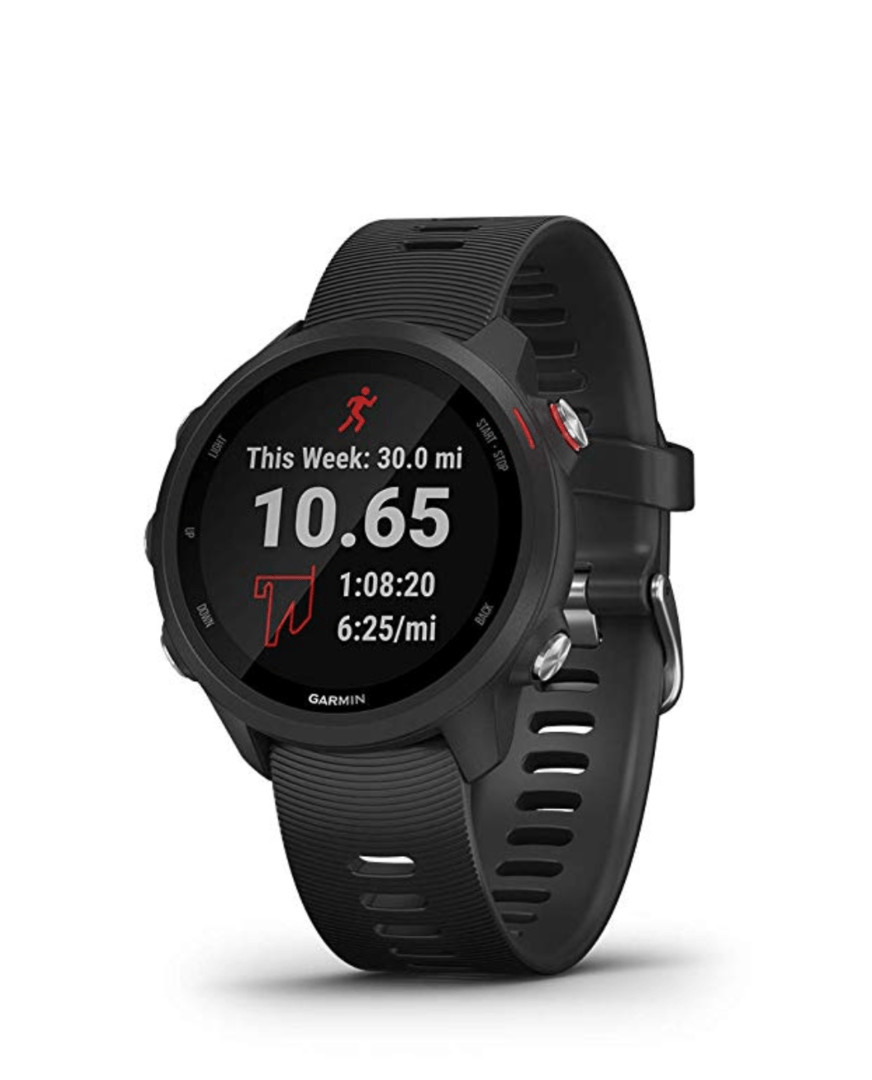 If you're a serious fitness aficionado and want the best watch for fitness, period, the Garmin Forerunner 245 might be up your alley. Priced at over $300, this isn't a smartwatch for everyone, but if you think you can make use of its features, it might well worth the asking price.
The construction of the Forerunner 245 is certainly function-over-form, Garmin set out to design this smartwatch to be worn during workouts from the get-go. The body is mainly made from plastic and with a rather bland look, but it is easily the most comfortable on the wrist thanks to its ultra-lightweight during workouts at a just 38g. It's also got one of the best silicone straps ever, making it virtually unnoticeable even when doing intense workouts. While this isn't a smartwatch you'll want to wear to a fancy dinner; we can see how Garmin's laser-focus on fitness makes this the de facto watch for comfort during workouts.
There's also no touchscreen on the Forerunner 245, which is an intentional choice to preserve battery life. While this might sound like a big deal, the Garmin interface is very easy to get used to and make sense of in no time.

The Forerunner's screen is also a slightly lower resolution at just 240×240, but still plenty crisp enough to read UI elements on the screen easily. The display also uses a uniques transflective memory-in-pixel tech, which uses external sources of light to illuminate the screen, which works wonders to extend battery life without compromising on outdoors visibility.

Speaking of battery life, it's one of the strong points for the Forerunner 245, which comes in at a whopping 7 days with active usage. The Forerunner 245 also has fast charging, which enables the watch to be fully charged in just under an hour.

As for its features, this is where the Forerunner 245 truly shines. There's a long list of premade tracking options, which includes running, trail runs, yoga, treadmill, cycling, rowing, walking, and much more. There's even a strength training and even a custom workout tracking option, where you can choose to utilize any sensors you need to track your workouts.
The user interface is also fantastic, with ample use of easy-to-understand icons, fonts, and colors to make it easy to review your data while on the go. There are also custom widgets, which you can access at just the tap of a button for a more bite-sized dashboard of your essential data such as steps, weather, notifications, much controls, calendar, and more.

Another rare addition in the Forerunner 245 is a pulse oximeter, which is a sensor that tracks the saturation of oxygen in your blood. This sensor is key to monitor much more nuanced health data, such as your adaptation to exercise or stress.

Moreover, the Forerunner 245 can also monitor changes in heartbeat intervals via heart rate variability (HRV), making it very capable of tracking stress levels, all of which you can review in the Garmin app. There's also a really detailed sleep tracking function, where the Forerunner 245 can monitor the quality of your sleep if you wear it through the night.
Elsewhere, the Forerunner 245 also has an automatic incident detection feature, where the watch will automatically notify someone if you're involved in an accident. Likewise, you'll also be able to send out a help alert with the Safety/Tracking Assistance feature if you are at risk and need help.
While the Forerunner 245 packs a lot of features under the hood, it does lack some creature comforts that we've come to expect from other smartwatches, such as an NFC chip and cellular connectivity. Considering its focus on fitness enthusiasts, we think these omissions are not deal-breakers. If you can see yourself utilising the Forerunner 245's tracking features, its price is well worth it.
Reasons to buy:
– Water-resistant
– Fully-fledged health tracking sensors, including a pulse oximeter
– Very long battery life
– Super comfortable on the wrist

Reasons not to buy:
– No cellular connectivity
– No NFC chip
– Bland design
– Slightly expensive
Verdict:
If you're looking for the ultimate smartwatch for workouts, the Forerunner 245 should be on the top of your list. Its wide range of tracking capabilities means that you'll have access to detailed health data that is simply unmatched by other smartwatches. It's also one of the best smartwatches in terms of comfort, which will be noticeable during extended workout sessions.
---
Michael Kors Access Sofie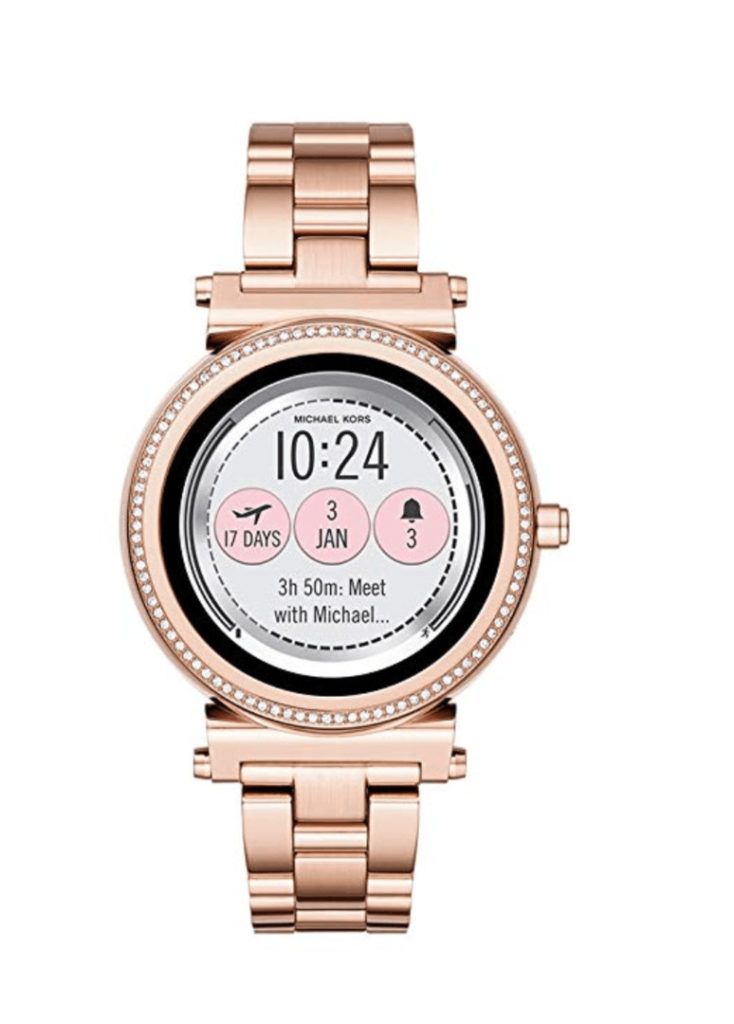 The Michael Kors Access is an excellent Android smartwatch as it is not only incredibly well-made but obviously stands out with its feminine design. It is also available in a huge range of finishes, and with several different types of leathers and metal bands.
Looking at the specs, the Michael Kors Access has a Snapdragon 2100 CPU, 4GB of storage, and a 1.4-inch display with 320 x 290 resolution. While it's not the highest resolution screen out there, it's still perfectly fine for reading texts and on-screen elements.

Powered by Google's Wear OS, you can expect the Sofie to pair easily with any Android smartphone, and you'll have the freedom to install 3rd party apps.

Unfortunately, the Sofie lacks any connectivity on its own, requiring you to constantly be tethered to your phone with a Bluetooth connection for it to work. While we don't think this is a big deal on its own, we can't help but think Michael Kors could have done better considering that the Sofie comes in at $279.99.

Michael Kors also has health-tracking features built in the Sofie, but this isn't a smartwatch you would wear for working out. It's also made worse by the poor battery life for the Sofie; Michael Kors quotes a 24-hour battery life for this smartwatch, we found the actual battery life to fall short of that, which makes battery life not a strong point for the Sofie.

At the end of the day, you'll be buying this watch more for its looks than its functionality as a smartwatch.
Overall, we think the Sofie is a smartwatch that certainly pulls off style wonderfully, but falls short in smartwatch functionality. If you love the design of the Sofie and don't really care about its utility as a smartwatch, then you won't be disappointed.

Reasons to buy:
– Feminine design
– Beautiful replacement bands and watch faces
– Runs Wear OS

Reasons not to buy:
– Poor battery life
– Lack of connectivity options
– Not suitable for workouts

Verdict:
Overall, we think that that the Sofie is more of a traditional watch from Michael Kors with several smartwatch functionalities added on as a bonus. It's a great Android smartwatch on its own right, but don't expect it to perform well as well as the competition when it comes to smartwatch functionality.
---
Skagen Falster 2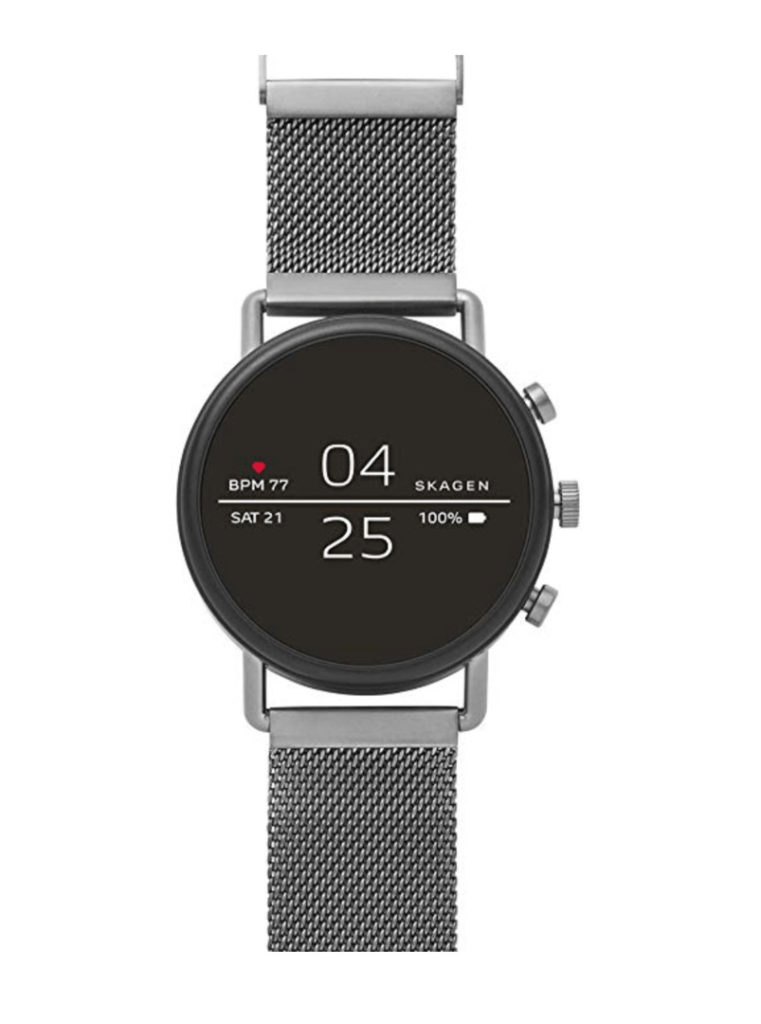 The Falster 2 by Skagen offers an understated Danish design in a very stylish smartwatch, making it the perfect option for those who are looking for a more elegant option in an Android smartwatch.
Compared to the original Falster, the Falster 2 features a slightly smaller screen at 40mm compared to the original's 42mm, making it much more suitable for smaller wrists. The screen also has vibrant colors even in broad daylight, and with a resolution of 320×320 on its AMOLED screen, the Falster 2 doesn't disappoint with its display.
The Falster 2 also runs Wear OS, which runs smoothly despite the slightly dated processor. With support for NFC, heart-rate tracking, and a built-in GPS, the Falster 2 is also very well equipped. On top of that, the Falster is also swim proof up to 30 meters, where the silicone strap would also make it more viable to use in the water.

Needless to say, the Falster 2 covers all the core features you'd expect from a modern smartwatch.
You'll also be able to reply to texts thanks to native Android integration with Wear OS, and the NFC chip also means that you'll be able to use Google Pay for contactless payments. With that said, the lack of a speaker means that you won't be able to make calls with the Falster 2 itself.
While the Falster 2 should get you through a day of use, expect to top it off daily. This subpar performance is mediocre at best and is one of our main complaints about the Falster 2.

Compared to the competition, the Falster 2 presents a much better value since it's priced at only $233 for it's most expensive gold mesh variant, and as low as $184 for the brown leather variant. If you're after a more understated look for an Android smartwatch, we can't think of a better option than the Falster 2.
Reasons to buy:
– Unique Danish design
– Water-resistant
– Fully equipped for fitness tracking
– Fantastic screen
– Much cheaper than the competition
– Equipped with NFC for Google Pay functionality

Reasons not to buy:
– Subpar battery life
– No speaker
– Slightly outdated processor
Verdict:
Priced at as low as $184, the Falster 2 is the best deal you can get for a designer Android smartwatch that still covers the core features of a smartwatch. If you can live without a speaker in your smartwatch and subpar battery life, we think the Falster 2 is a fantastic deal that you can't go wrong with if you're into a more understated design.
---
Casio Pro Trek WSD-F30-RGBAU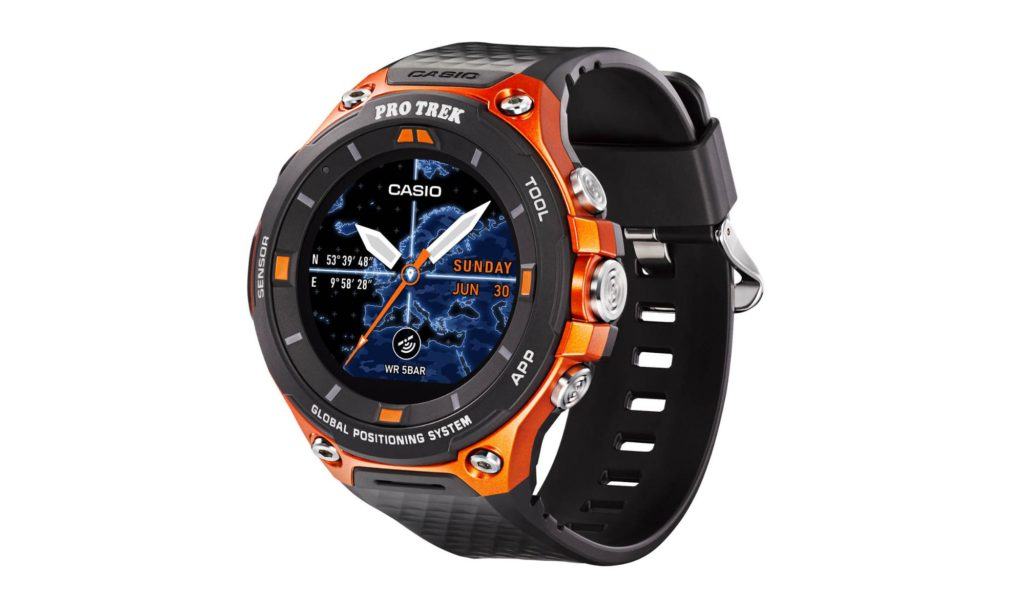 The WSD-F30-RGBAU is the most rugged Android smartwatch on this list, and it's designed from the ground-up to taking a beating. The F30 is the latest iteration of Casio's PRO TREK smartwatches, constructed by a mixture of engineering-grade plastic and aluminum, which provides military-grade 810G shock resistance and water-resistance up to 50 meters.

Sporting a brutalist design with labeled buttons across the watch face, you'll know exactly which button to tap navigate to what you need displayed on the screen. For example, the Pro Trek features a handy TOOL button that you can push to instantly get access to a compass, altimeter, barometer, and much more. This underrated simplistic UI will surely be helpful if you need to quickly glance at your watch while engaging in outdoor activities.
The Pro Trek's features don't end there, either. Thanks to Wear OS, you can easily pair the watch to your Android phone and access the typical features you'd expect from a smartwatch: taking calls, sending texts, getting notifications, and even listening to music.
The Pro Trek WSD-F30-RGBAU also has low-power GPS and runs Wear OS. The display is the best-selling point – it's 320×300 in resolution and 1.32" in size. It's bright and vibrant, and it's also dual-layer. This means it can switch between color and monochrome modes to preserve battery when needed.

On the design front, the Pro Trek proudly exudes ruggedness in its design, so this won't be your first pick to wear on a fancy dinner date. With that said, it has been slimmed down from its predecessor, making it a lot more feasible to wear for most people.
Despite that, the Pro Trek is still notably larger in footprint than other non-rugged smartwatches, and its hefty weight of 2.93 ounces doesn't help either. This is something you need to consider if you're considering the Pro Trek to be your Android smartwatch of choice.

These dimensions are not just for looks, though. Casio has really gone all-in on the ruggedness of this watch, and upon closer inspection, you can see how the bulkiness of this watch contributes to its unmatched durability. The bezels are intentionally raised so that it protects the screen whenever you knock it on a flat surface, using the much stronger bezels to absorb the impact instead of the screen.

The Pro Trek can also be submerged to an incredible 164 feet, so you have nothing to worry about when you wear this watch underwater.

One of the noticeable shortcomings of the Pro Trek is that with active usage, battery life takes a toll and barely lasts a single day. While the battery saving mode helps alleviate this, it removes access to a lot of the core features of the watch. Also, there is no option to insert a SIM card to the Pro Trek, making it not viable to use as a standalone smartwatch.
With that said, we think the Pro Trek strikes a decent balance between durability, functionality, and design, and you can't go wrong with the Pro Trek if you're looking for the most rugged Android smartwatch out there.
Reasons to buy:
– Outstanding durability
– Vibrant, high definition display
– Great design choices to balance durability and versatility
– Intuitive to use with Wear OS
– Fully featured sensors and tracking capabilities
– Option to disable Wear OS for extended battery life

Reasons not to buy:
– Subpar battery life with Wear OS enabled
– Pricey
– Limited compatibility with iPhone

Verdict:
If you want the most rugged Android smartwatch on the market bar none, the Pro Trek is a clear winner. It boasts the uncommon combination of military-grade shock protection and a top notch display in a wonderfully constructed package. If you can live with the subpar battery life and the lack of the option to insert a SIM card, we think the Pro Trek is more than worthy of its price.
---
Fossil Gen 5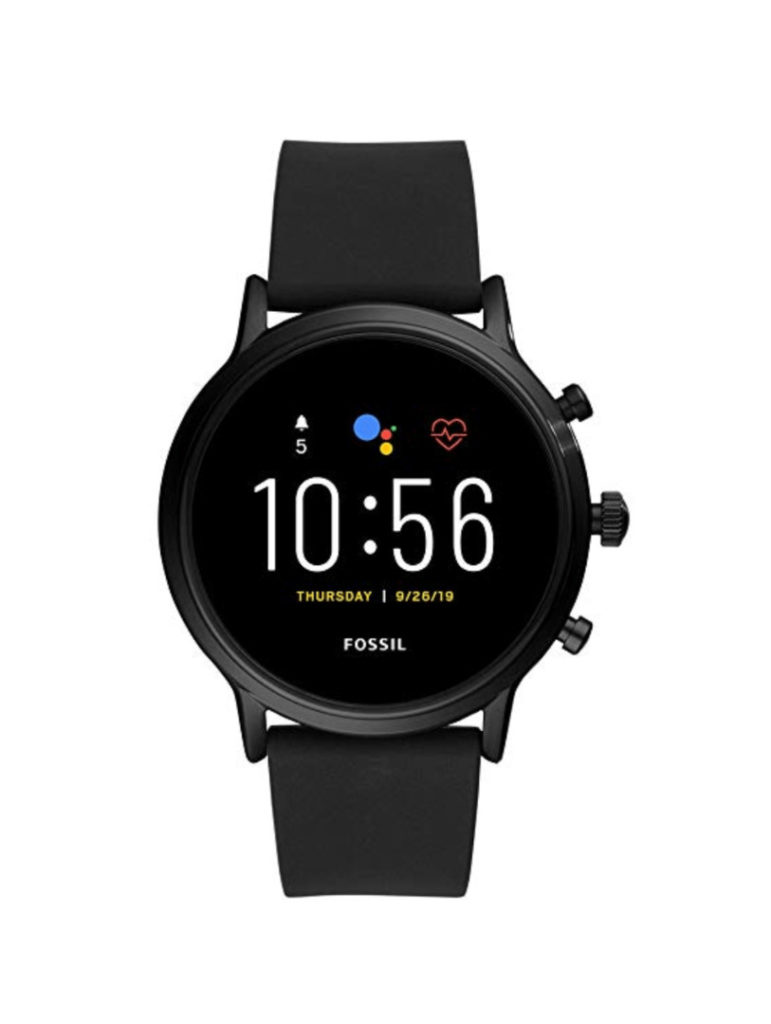 Fossil has always been the go-to choice for its solid reputation of performance, style, and value for money, and the Gen 5 doesn't disappoint in this regard to justify its $299 asking price.

The Fossil Gen 5 is available in 2 variants, the Carlyle and Julianna, with the Carlyle pictured above. The Julianna has a more feminine design, but both are very stylish in their designs with the anodised bezels.
The strap is also replaceable, and there is a vast selection of silicone, leather, or stainless steel variants to choose from. The watch case is also adorned with 3 buttons, with the larger middle button actually acting as a crown that you can rotate to navigate through menus or options.
One standout feature of the Fossil Gen 5 would be its screen; it has a very high resolution at 416×416 pixels, giving it a pixel density of 328ppi, which is higher than the average smartwatch. The screen is also large at 1.28 inches, and when combined with the high resolution, makes it a joy to look at. However, at a size of 44mm, the Fossil Gen 5 is a chunky smartwatch, which could pose a problem for people with smaller wrists. It also weighs in at a hefty 100g, which is far more than the typical Android smartwatch.
Fossil has also included a handy feature called Category, which tweaks the style and watch face of the watch with just a touch of a button. There's a wide range of options that will appeal to everyone's likings. Also, since the Fossil Gen 5 is running Wear OS, you could always download additional watch faces down the line.

Thanks to its Snapdragon Wear 3100 processor, the Fossil 5 is able to breeze through menus and apps without missing a beat. On top of that, the Gen 5 also has 1GB of RAM, which makes it easily one of the fastest Wear OS smartwatches in the market. The only catch here is that the Fossil Gen 5 doesn't have the best battery life, coming in at just under a full day of use on average.

The Fossil 5 also packs NFC, GPS tracking, a heart rate monitor, and a speaker, making it very competent as a standalone smartwatch. With that said, it's not capable of cellular connectivity, which means you have to be connected to your phone to send texts or make calls.
Overall, we think the Fossil Gen 5 Julianna is the most feature-rich smartwatch coming from a branded manufacturer. If you can live with its bigger-than-average footprint, the Gen 5 would be a solid purchase that you won't regret.
Reasons to buy:
– Stylish design
– Water-resistant
– Comes with built-in GPS tracking
– NFC Chip
– Plenty of options for third-party apps thanks to Wear OS

Reasons not to buy:
– Subpar battery life
– Large size
– Slightly expensive
Verdict:
If you love the looks of the Gen 5 and want a feature-packed branded Android smartwatch, the Fossil Gen is one of the very few smartwatches that fit the bill. With that said, we do think the size will be a turn-off for some.
---
Kate Spade New York Scallop Smartwatch 2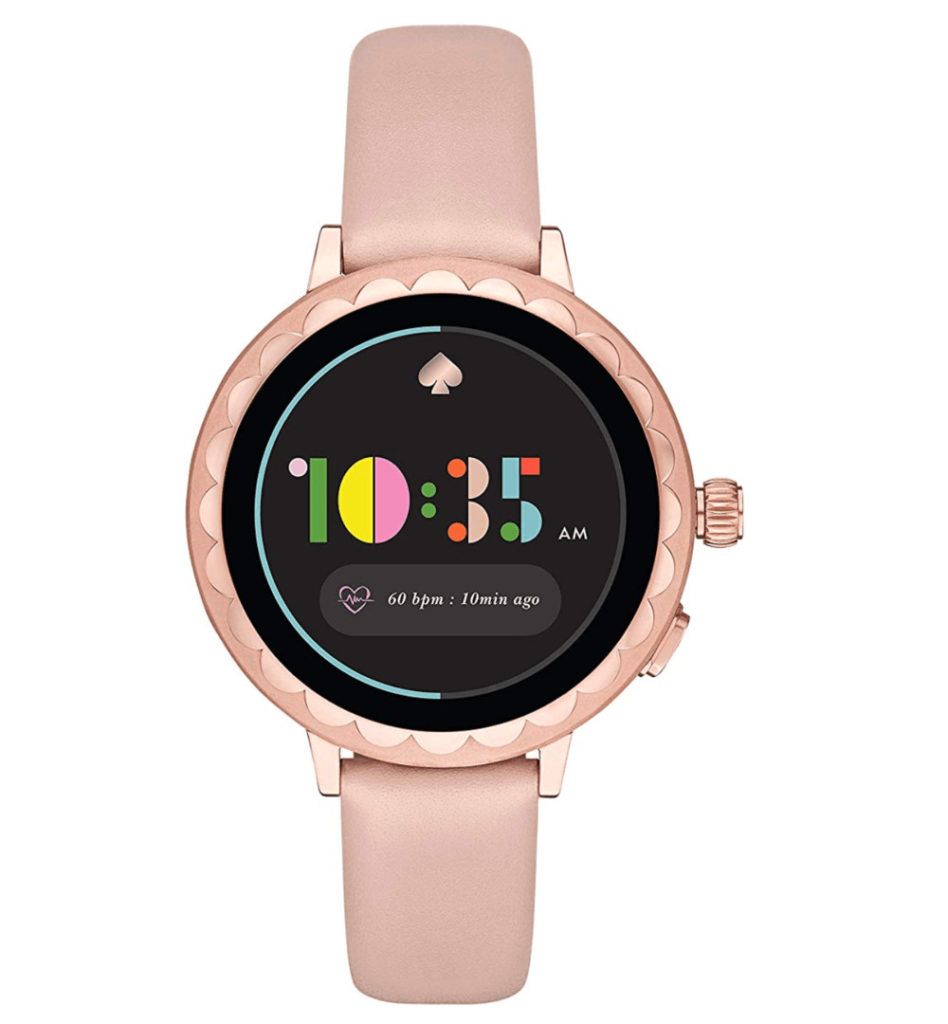 The Kate Spade Scallop is one of the most eye-catching Android smartwatches out there, and even more so now that its second iteration features the iconic scallop design more prominently on the watch case. This is a bold design choice that is unique to the Scallop to make it stand out among the pack.

Manufactured by Fossil, the Scallop 2 shares a lot of components with the Fossil Gen 5, which is great since we found the Gen 5's hardware to be fantastic in this segment of branded Android smartwatches.

Kate Spade has clearly differentiated their offering not only with the exterior design, but also with stunning digital watch faces that are absolutely gorgeous. Each watch face also has Kate Spade's iconic spade design on it, which launches the heart rate monitor with a cool animation when you tap it. This coherent design integration from the hardware to the software is something to behold, and Kate Spade has pulled this off in splendor.

Elsewhere, the Scallop 2 has identical components as the Fossil Gen 5, which means you're getting built-in GPS tracking, a heart-rate monitor, an NFC chip and a speaker. This makes the Scallop 2 very capable in its own right as a standalone Android smartwatch.
Like the Fossil Gen 5, the Scallop also features the same high-resolution 1.2" screen, which, while a joy to look at, might be too large for some. However, unlike the Fossil Gen 5, the Scallop has a totally different set of replaceable wrist bands that costs upwards of $58, making it a much harder sell when the stock strap looks so good to begin with.

We think the Scallop 2 is a perfect example of a brand partnership done right; it offers the right balance of practicality, design, and fashion all in a lovely package that we think most women will not be disappointed with.
Reasons to buy:
– Gorgeous design
– Water-resistant
– Comes with built-in GPS tracking
– NFC Chip
– Unique watch faces with Kate Spade specific elements

Reasons not to buy:
– Subpar battery life
– Large size
– Slightly expensive
Verdict:
For avid fans of Kate Spade, the Scallop 2 would be a no brainer compared to the Fossil Gen 5, since it comes in at just $295, which is actually $5 cheaper than the Fossil. We could also see how the prominent scallop design on the watch case would attract new customers to the brand, although the large dimensions of the Scallop might mean it's not a feasible option for some.
---
Conclusion
Considering the options in this list, our Android smartwatch of choice would be the Huawei Watch GT2. It's stand out design truly punches above its price point, and the long battery life combined with its decent features make it will make it a viable choice for almost anyone.

If you're looking for a branded smartwatch, the Fossil Gen 5 and the Kate Spade Scallop 2 would be out picks, and since both of them run identical hardware, you can't go wrong with either.

For our budget pick, the Ticwatch E2 is the clear winner in terms of value for money, though we think you'd be very happy with the Skagen Falster 2 as well, since it offers a much more sophisticated look for just a little more money.