Mlais Android 5.1 Smart Watch Specs and Price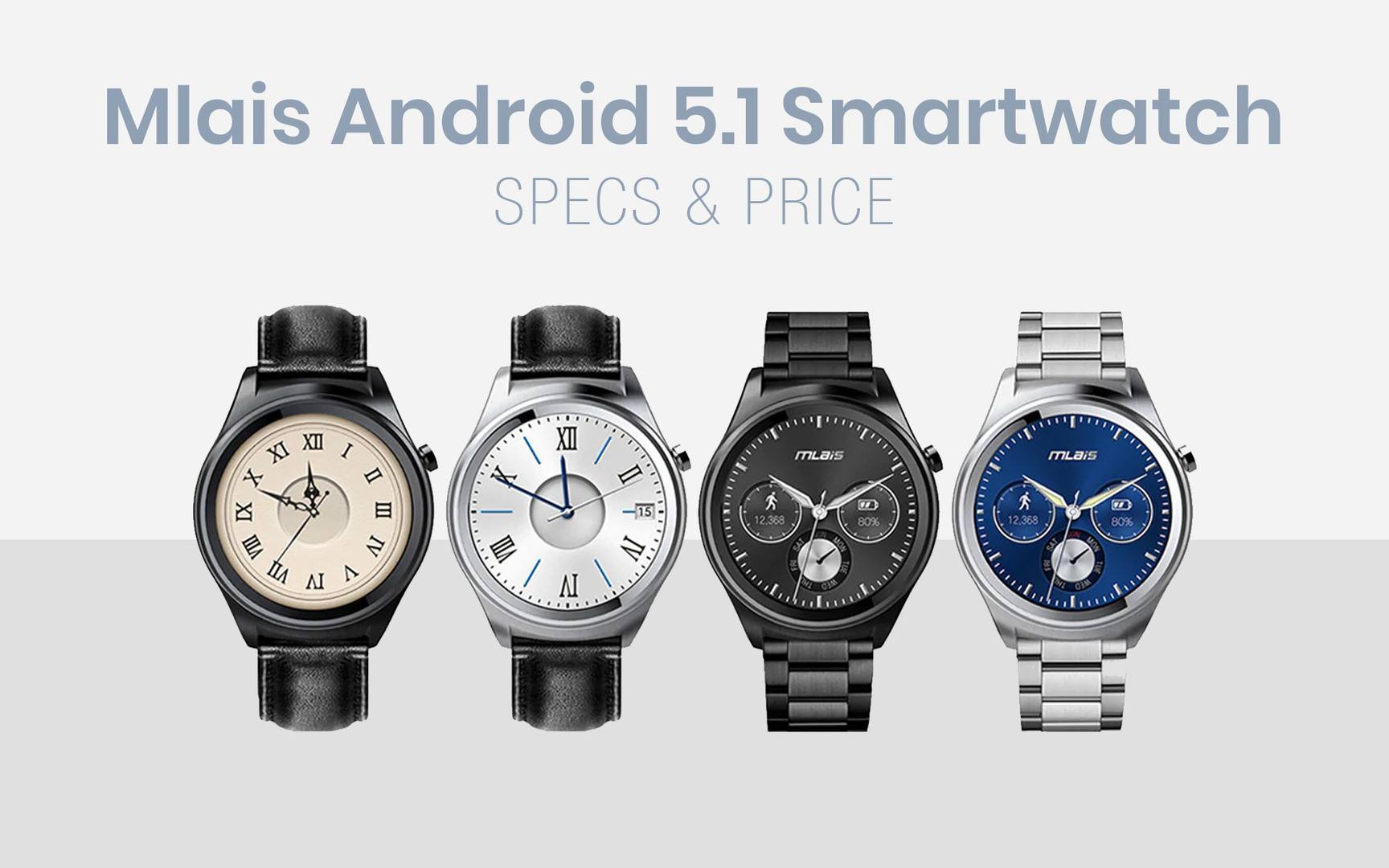 Published: | Updated:
If you are a fan of premium styling but you don't have the spare cash or desire for more costly brands, then we have found the perfect alternative for you.
It's called the Mlais Android 5.1 Smart Watch and it is very similar to the big names as far as looks are concerned. The 43mm 316L stainless steel case is a dead-ringer for more expensive smartwatches on the market today but at half the price. Exceptionally it sports a full-round display without a 'black bar' at the bottom.
Available in three colors to suit all tastes with steel or leather band options. It wouldn't look out of place on your wrist at any special function which is always nice. So let's delve deeper under the hood of this promising smartwatch.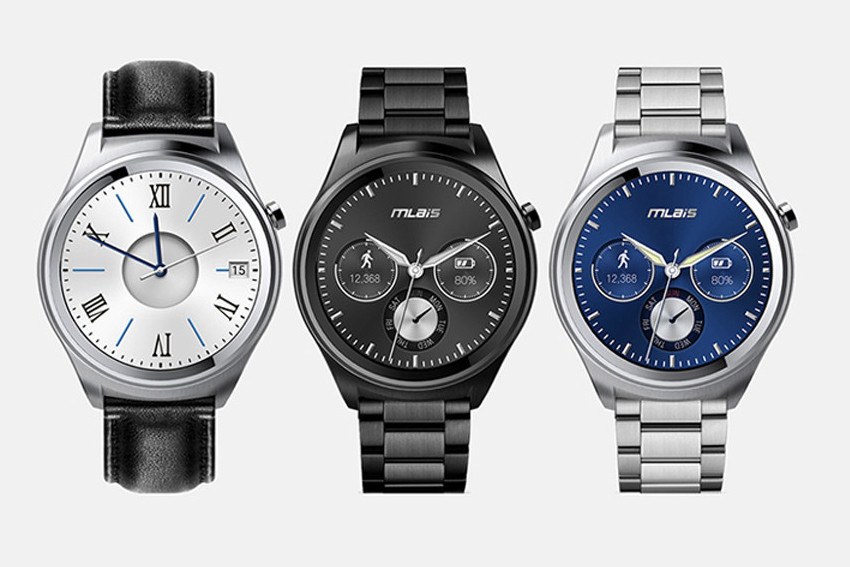 Display and Internals
The display is pretty good. It's a 1.3-inch 360 x 360 TFT panel with 276PPI. On a display of this size, that resolution translates to a nice overall experience without graininess. Inside the watch, you will find a dual-core 1.2 GHz MTK2601 processor paired with 512MB of RAM – that's more than enough power for a smartwatch. You will also find a heart rate monitor and various sensors for fitness tracking and a 400mAh battery rated for a whole day's use.
Design and Customisability
The 43mm 316L stainless steel case measures 12 x 10 x 8 cm and it is 12.85mm thick. That's chunkier than its more expensive rivals, with the Moto 360 2nd gen and HUAWEI Watch measuring 11.4mm thick, but that's the only downside to speak of. The case is made to the highest standards and it defies its price point when it comes to look and feel.
In terms of customizability, the Mlais is available with a black PVD-finished case on a black leather strap or with a silver stainless steel case on a black leather strap. However, you can add your own strap or metal bracelet as it accepts any non-curved 20mm strap or bracelet.
Connectivity and Setup
The Mlais Android 5.1 Smart Watch supports 802.11b/g/n and Bluetooth 4.1, and it is compatible with Android devices running Android 4.3 or above or iOS devices running iOS 8.0 and above. The Mlais connects to a smartphone or tablet within just a few seconds and setting up the Mlais is easy with support for a wide range of different languages.
Price and Availability
The Mlais Android 5.1 Smart Watch is available to buy today on Amazon. The smartwatch is considerably cheaper than other smartwatches on the market and it represents excellent value for money.
However, you should try and get yours as soon as possible because these devices are proving to be very popular. Many online stores are already sold out and it is unclear how many smartwatches Mlais are able to supply. So grab yours today to avoid disappointment.