Measure Your Body Composition with AURA SmartStrap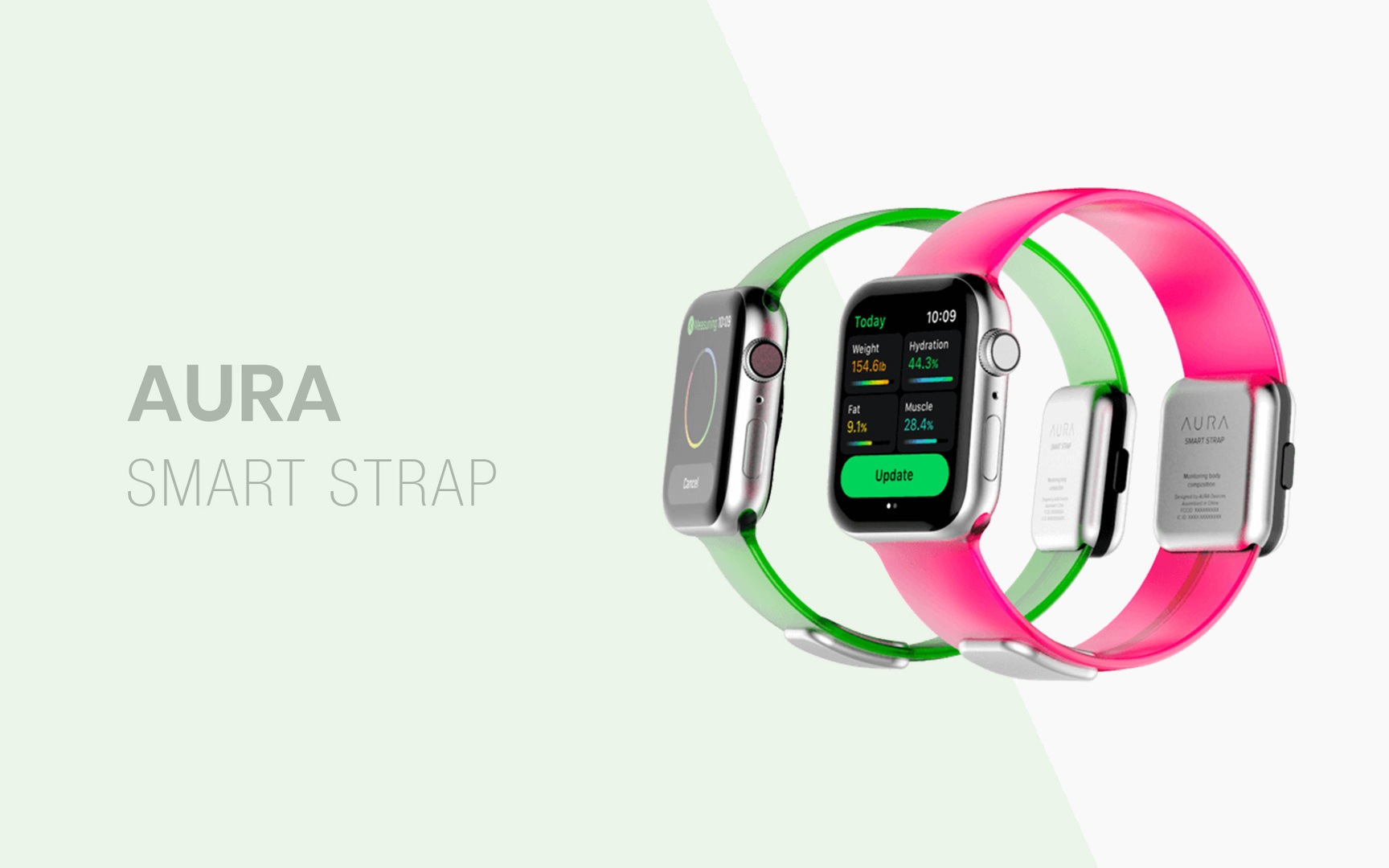 Published: | Updated:
Your Apple Watch can't do it all. Sure it'll measure your heart rate, detect if you fall, and record an electrocardiogram if you want it to, but that's hardly breaking the norm. And so a start-up has launched a new smart strap for the Apple Watch that boosts your smartwatch's capability considerably. It's called the AURA Smart Strap.
The AURA Smart Strap can do a few things your Apple Watch can't do alone. It uses bioimpedance technology with a 4-point electrode system to measure your body composition and track it with accuracy. What this means very simply is it detects minute changes in weight loss or gain and can give you an accurate breakdown of your body fat and muscle mass percentage.
Additionally, it tracks your breathing and there's a medical reason for that – BIA-retrieved biomarkers exist in the strap to assist the atrial fibrillation detection feature so that the risks of heart failure can be assessed in real-time. If that sounds like a complex mouthful, the AURA can also tell you if you need a glass of water. It sounds useful and it is. At present, there is no other device like this on the market and where health is concerned with new technologies (helpful technologies we should say) are always welcome. With the ability to track breathing, heart-rate body composition, and more, you can get a pretty good indication of your own health. AURA has made sure the smart strap is available to as many people as possible by ensuring it is compatible with Apple Watch Series 1 device and up. It's powered by its own replaceable battery, with the battery life rated at 9-months. Price-wise, it's on sale for $179 and was born from a Kickstarter campaign, completed in 2018. You can get yours from their official website here in a variety of different colors.
Read more: Best Smartwatches With The Best Battery Life In [year]