List Of Best Apps You Must Have For Your Wear OS Smartwatch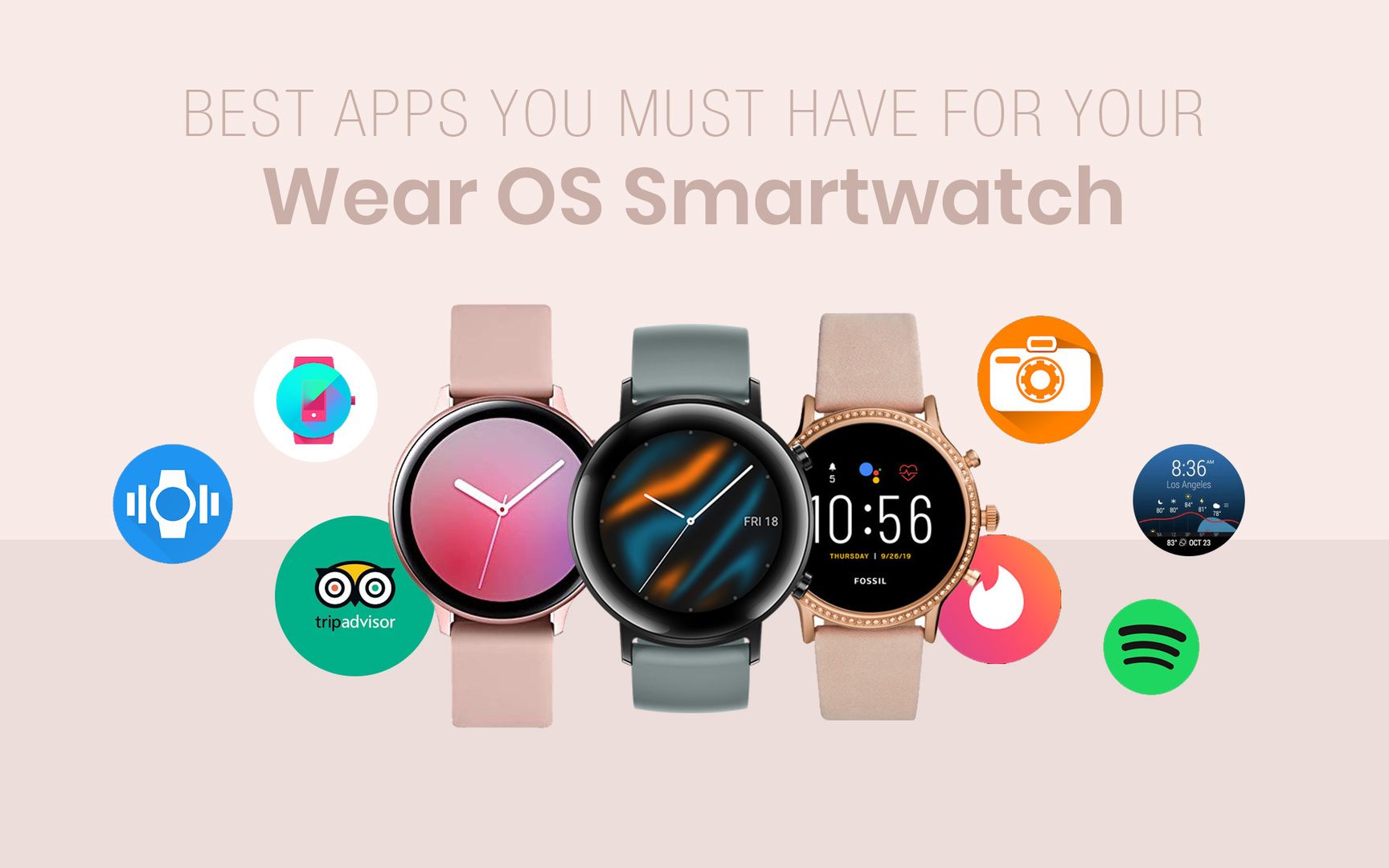 Published: | Updated:
Your Android Wear smartwatch can do way more than tell you the time. Of course, you already know that, however, the number of apps available has increased dramatically these last twelve months and in turn so has your device's functionality.
To get the most out of your Android Wear device, be it a HUAWEI Watch, Moto 360, or one of the many more great smartwatches now available, we have compiled a list of what we believe are the top Android Wear apps in [year]. We've chosen these apps based on their user experience and their features.
Read more: The Best Android Smartwatches In The Market Now
Find My Phone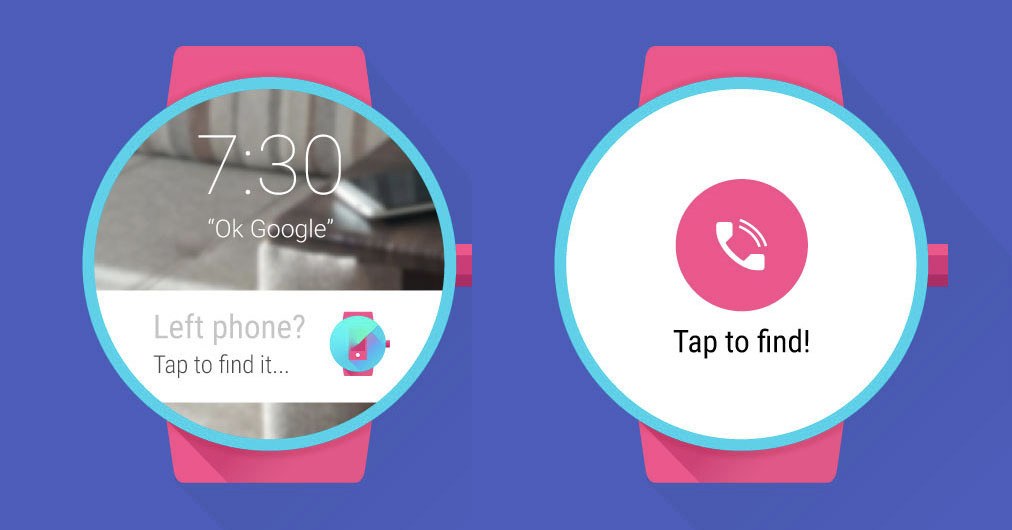 Find My Phone is an essential app for all Android Wear users. With this app on your smartwatch, you can remotely set off audio alarms and visual signals on your phone even if it in silent or do not disturb mode. Simply launch the app and use the 'tap to find' feature to make your smartphone make some noise. This app is free to download and it's really easy to use. Just remember not to lose your smartwatch as well!
PixtoCam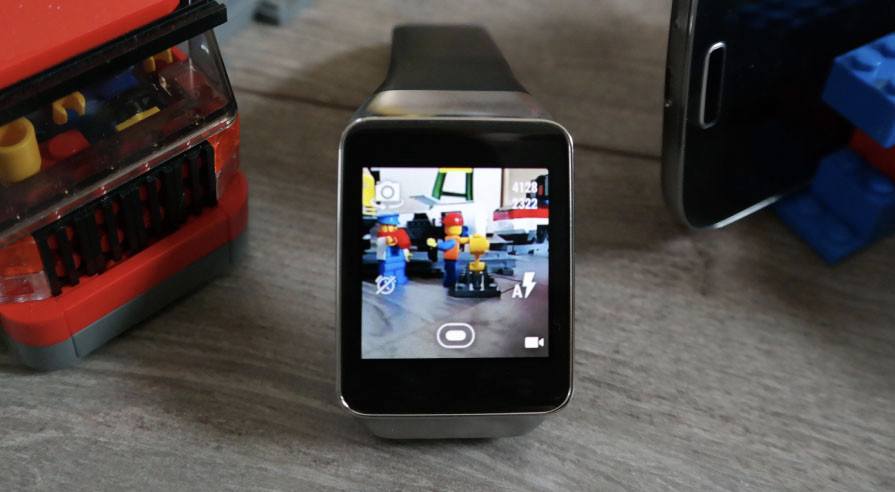 PixtoCam is a remote and viewfinder app for your smartphone's camera. With this app, you can select the front or rear camera on your phone and preview the pictures on your smartwatch. You can also adjust resolution, set timers, and zoom in and out. An easy way to record what's happening in the other room (we don't condone spying though!), this app works faultlessly with all Android Wear smartwatches and most Android smartphones.
TripAdvisor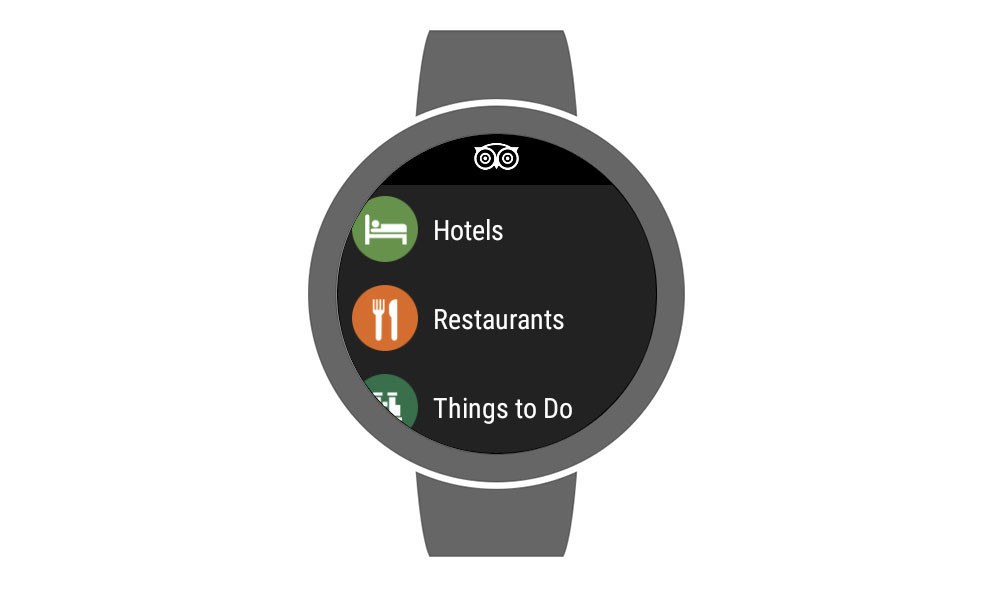 TripAdvisor provides recommendations for nearby restaurants, bars, and pubs and hotels and attractions by using your smartwatch's GPS. You can quickly discover the best places to visit wherever you are and additional information like opening and closing times, phone numbers, and prices are offered up too. With 225 million reviews, the TripAdvisor Android Wear app is the best app for finding the best places to eat, stay, and visit.
InstaWeather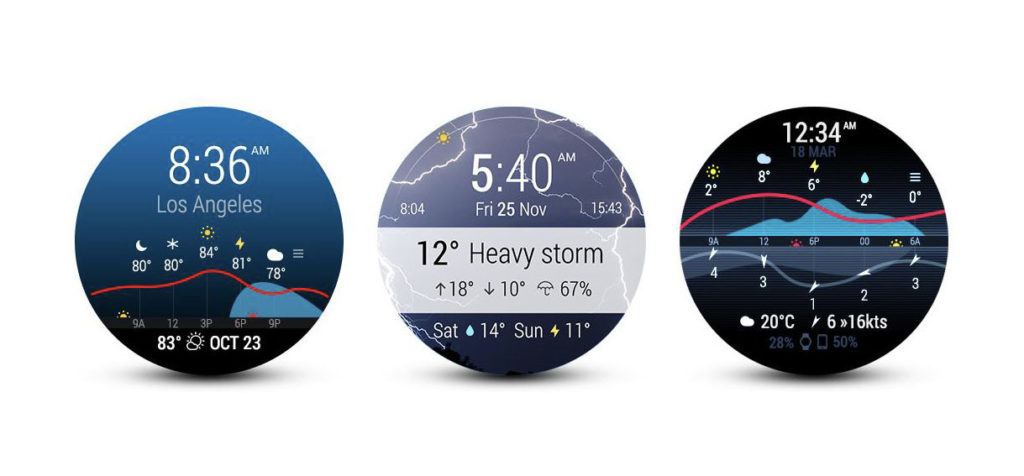 InstaWeather is one of the slickest Android Wear weather apps around. It's actually the number one weather app in the UK and 100 other countries, and its success is largely based on the fact that it does more than provide weather forecasts. You can upload pictures of the weather where you are and share your travel shots with your social media followers. You get a report with each photo you upload helping you remember what it was like to be there.
Read also: Best smartwatches for Fitness
Tinder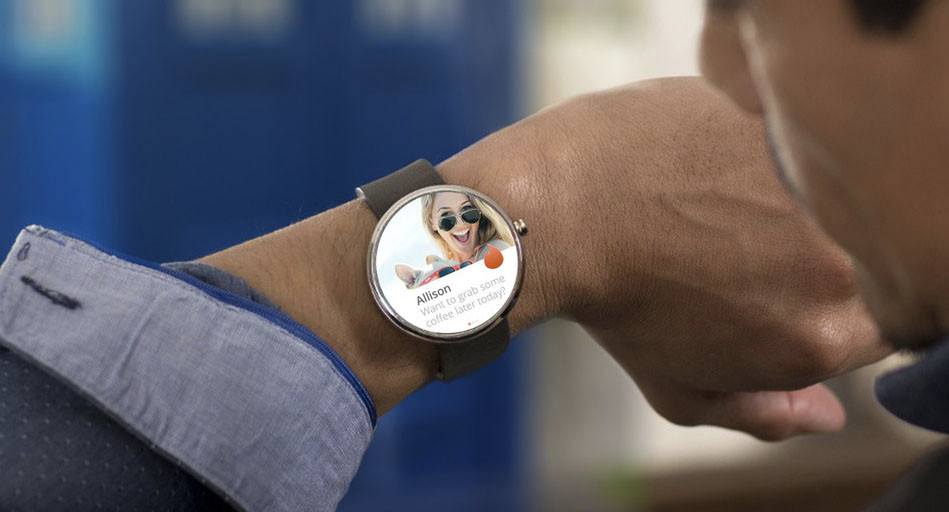 Oh yeah! you can have Tinder in your wrist! Tinder is a social dating application that uses your GPS location to find people near you. You swipe right on your smartwatch display to 'like them' or left to 'pass'. To be able to message the people you 'like', they need to have 'liked' you too. The app works well and it's a fun way to meet new people. It's relatively private too, although your profile is public and can be seen by any user. The good news is you won't get messaged by people you don't 'like'.
Feel the Wear Feel the Wear solves the issue of having to look at your smartwatch to see what notifications you have. With this app, you can set up unique custom vibration patterns for all your notifications so you know when you get a text or an email. Creating your own patterns requires you to buy into the Premium version, though, but we would say it's definitely worthwhile. It really does boost the usability of Android Wear smartwatches.
Invaders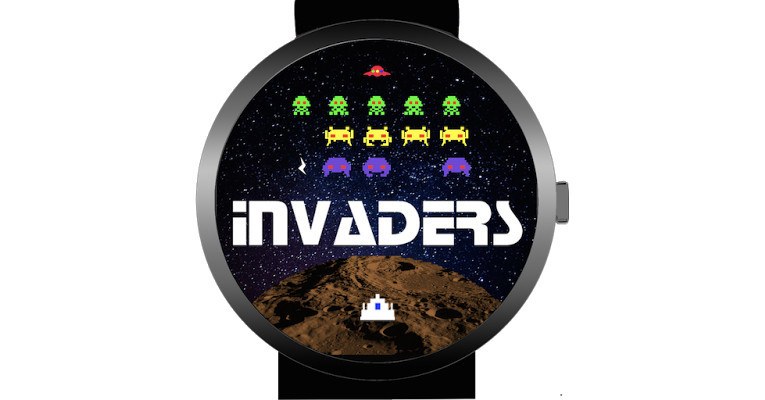 Invaders is a really cool game for Android Wear smartwatches. As the name suggests, this game is inspired by the classic indie arcade game Space Invaders. This app is very popular among Smartwatches for Kids.
You tap on the display to move your spaceship and fire and the aim is to destroy all aliens before they reach the ground. If you have a few hours to kill, this game is great fun overall. It supports devices with square or round screens too and you can hook up a Bluetooth headset to enjoy some retro sounds.
Read also: List of Best Smartwatches for Kids.
Tweechip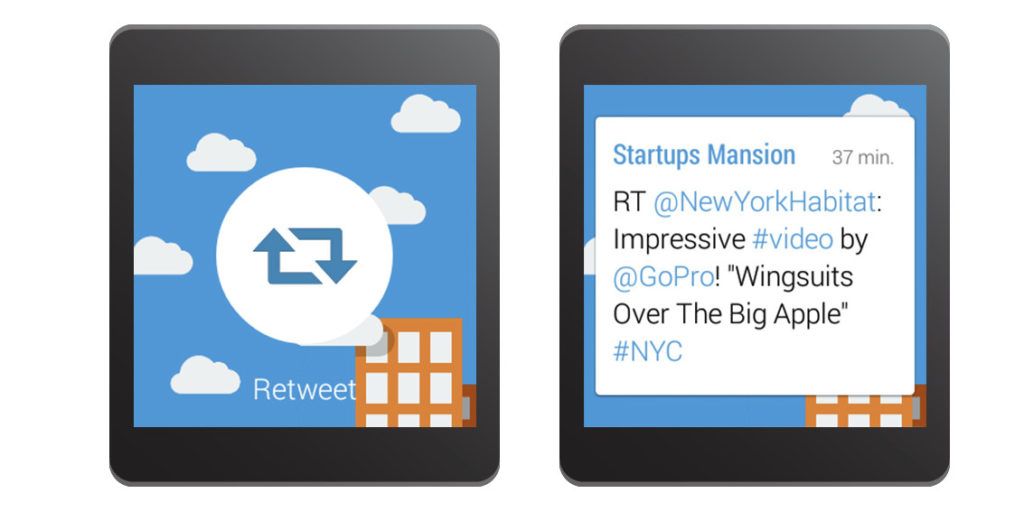 Tweechip is hands-down the best Twitter client for Android Wear devices. Notifications are handled really well with this app and retweeting, posting new links, and adding tweets to your Favourites on Twitter is easy. The interface is really pleasant on the eye and the app is quick to load and quick to sync activity. Tweechip works on all Android Wear devices be them square or round and the app is free to download.
Sleep as Android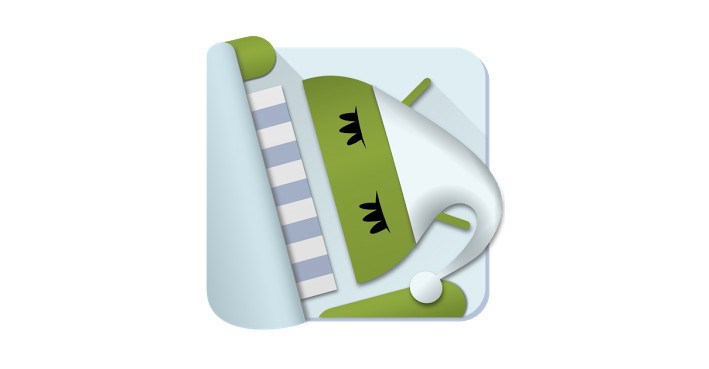 Sleep as Android is a really neat app that tracks your sleeping patterns and wakes you up gently. You can select from a variety of sound alarms including the sound of waves breaking on the shore and birds chirping. This app also automatically starts recording when you talk in your sleep and it even senses when you snore. The app comes with a 2-week free trial and you can also sync your previous Pebble, Android Wear or Galaxy Gear sleep data.
Sleep as Android | Google Play
You also could find interested: Best Smartwatches for Seniors & Elderly people
Google Maps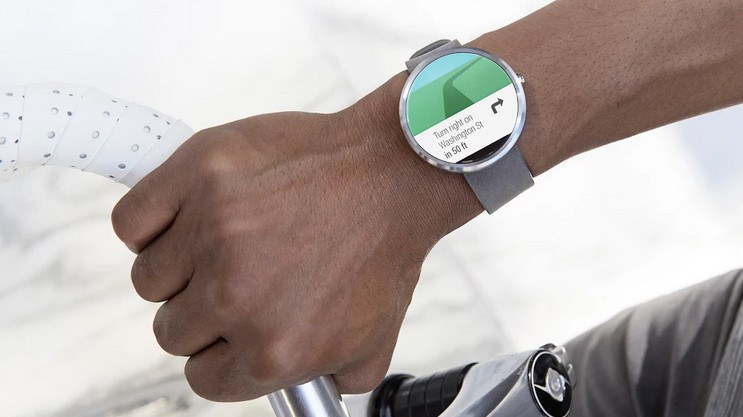 Last but not least, we have Google Maps. This app is preinstalled on Android Wear devices and it's an extremely handy application. You can quickly find out where you are through GPS and locate areas of interest nearby. You can also put in a location and get directions by public transport, driving or walking. The user interface has been designed for smartwatches and it works very well indeed. It's by far the best maps app available on Android Wear.
Read also: Best Standalone Smartwatches with SIM card support