The Best Smartwatches On Kickstarter Right Now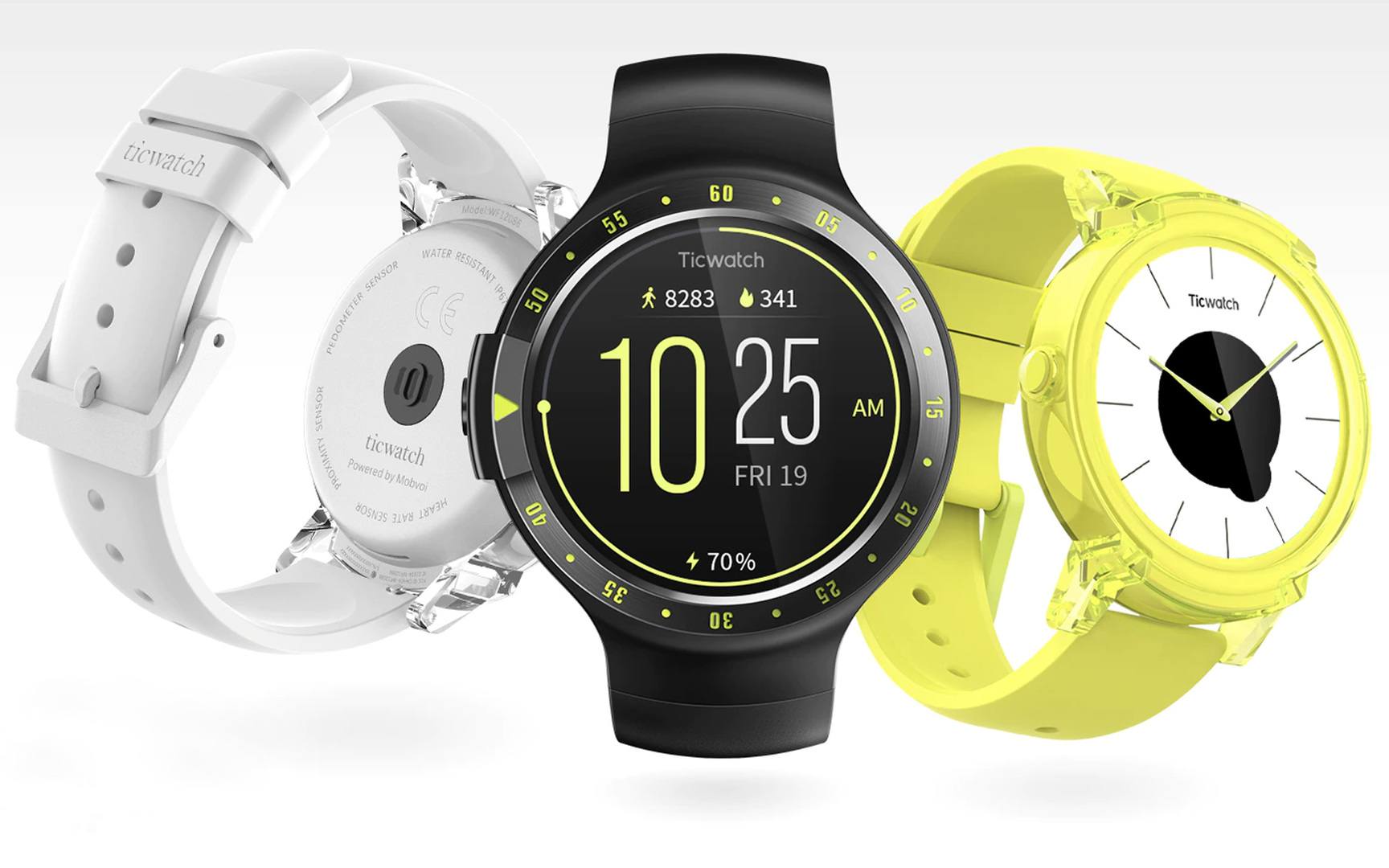 Published: | Updated:
Kickstarter is a crowdfunding platform where technology start-ups, and sometimes established brands, pitch a new product for investment. Ordinary folk invests a fixed amount in the product to help it reach its funding goal. Once funded, the product begins production and generally starts shipping a few months later.
Right now, there are over a hundred smartwatch projects on Kickstarter bidding for investment. In this article, we'll detail the top 10 Kickstarter smartwatches available at the time of writing this article.
Please note: By the time you read this article, some or all the smartwatches listed won't be available for purchase anymore. Regardless, this article serves as an important case study to the best smartwatches we've seen on Kickstarter to date.
Read also: Best Smartwatches – The Ultimate Guide
FitOn Smartwatch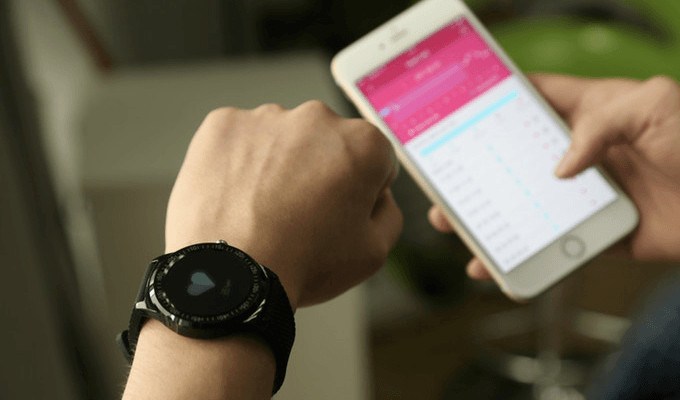 The FitOn is a smartwatch that makes wellness more accessible. It's the world's first smartwatch to feature a blood oxygen saturation sensor, which allows it to provide accurate SpO2 + HRV + Respiratory tracking.
This tracking functionality allows the FitOn to track acute fitness metrics. These include respiratory rate, cardiac load, hypoxia period, and vital signs. The FitOn also has an offline health guide to help you work out better without an internet connection. It also tracks your steps, distance, pace, the time during workouts, and calorie burn. In other words, it's as complete a fitness smartwatch can get.
Find out more on Kickstarter.
Read also: Best Fitness & GYM Smartwatches
SEQUENT WATCH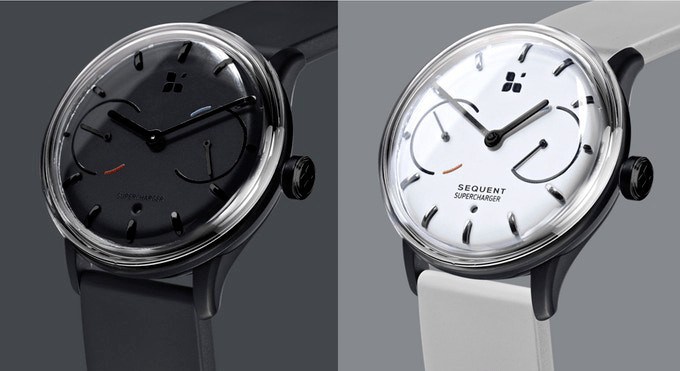 SEQUENT WATCH is the world's first self-charging smartwatch. Based on an automatic movement, it has a patented kinetic self-charging battery system that converts kinetic energy into electrical energy. And yes, it works.
There's no charging with the SEQUENT WATCH and no fuss. It has a mechanical power indicator on the dial, so you know how much power it has. It also packs a huge feature list, including heart-rate tracking, GPS, and Bluetooth. It has five different modes, which you can use easily because they draw less power than the watch's movement creates. Even in Sport mode, with heart rate tracking on, the SEQUENT WATCH ticks on.
Find out more on Kickstarter.
Read also: Best Hybrid Smartwatches
Ticwatch 2 by Mobvoi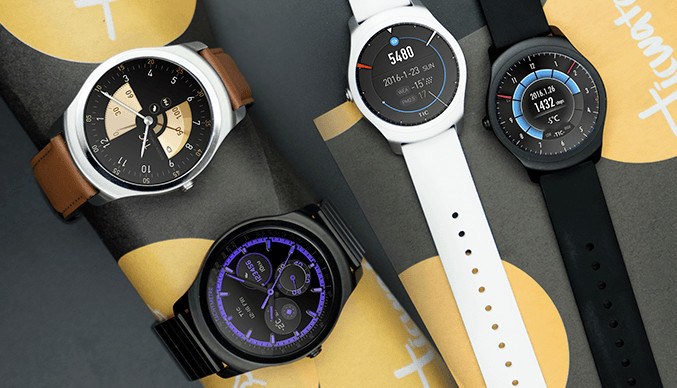 Ticwatch 2 is dubbed "the most interactive smartwatch." It boasts a premium specification sheet, including a 1.4″ 400×400 OLED display, magnetic wireless charging, GLONASS, GPS, and heart rate tracking.
It's called the most "interactive smartwatch" because it goes way beyond touchscreen operation. It features a patented side touch strip built into the case, which lets you 'Tickle' the smartwatch to navigate through the operating system and apps. It also has gesture control, giving you the ability to make a quick call or activate other features with a flip of the wrist.
You can also put the watch into stealth mode by pressing your palm on the display.
Find out more on Kickstarter.
AlpinaX Smartwatch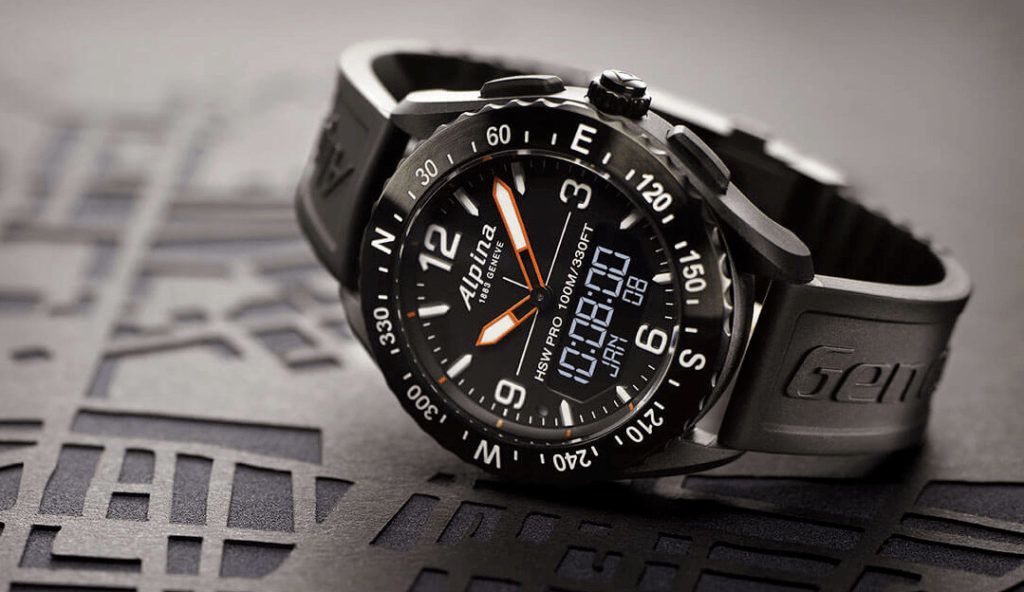 Alpine Watch International is a Swiss manufacturer of luxury watches. Their foray on Kickstarter came as a surprise to many for this reason. But, it was also a smart move because 2,795 backers pledged over $1.5m to make the AlpinerX project come to life.
The AlpinerX is a rugged Swiss hybrid smartwatch with impressive 24-month battery life. Its selling point is its design, fit, and finish. Alpina pitched it as a device with heritage and beauty, but also one with intelligent features. It's the world's first smartwatch with a UV sensor, and it also measures altitude. A compass and connected GPS are welcome features for explorers.
Find out more on Kickstarter.
You might like: Best Luxury Smartwatches
BLOCKS Smartwatch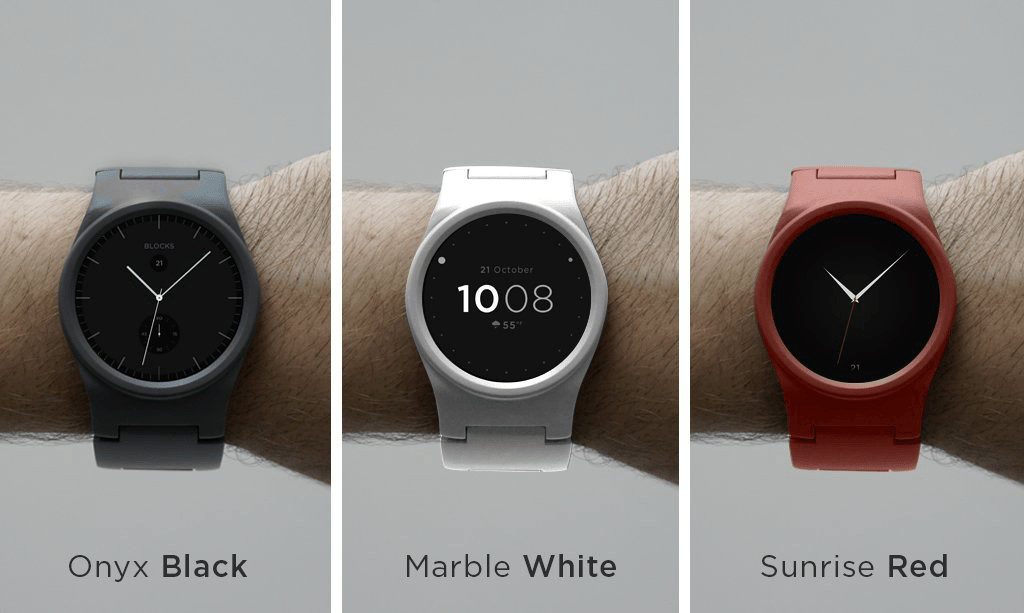 BLOCKS is the world's first modular smartwatch. The watch strap is made of several modules that can be swapped out to provide different features. The concept is exciting, and early reviews have noted it as showing great potential.
The watch brain, called the 'Core', is the case. It's home to a 1.35″ full round AMOLED display with a 360×360 resolution. It also has Bluetooth and Wi-Fi. The customizability of the watch comes from the modules or BLOCKS. These include a battery module, SIM card module, gesture control module, fingerprint module, NFC module, camera module, and more. You swap these out as needed, so each BLOCKS watch can be individually tailored.
Find out more on Kickstarter.
Omate TrueSmart Smartwatch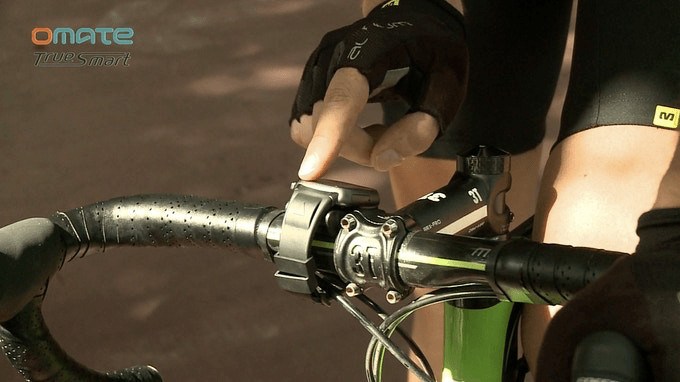 The Omate TrueSmart is an impressive smartwatch. It's labeled as a standalone smartwatch, which means it functions independently of your smartphone. As you'd expect, it boasts a huge feature list to make this possible.
It has GPS, Wi-Fi, Bluetooth, and mobile connectivity with a MicroSIM slot. Its IP67 water resistance rating gives peace of mind in wet weather, while a sapphire crystal protects the 1.54″ display. It isn't the best display – it's a TFT unit with a 240×240 resolution – but the benefit of that is a battery life of up to 100 hours on a single charge. The Omate TrueSmart also has a 5-megapixel camera, an audio speaker, and a microphone for calls.
Find out more on Kickstarter.
LunaR Smartwatch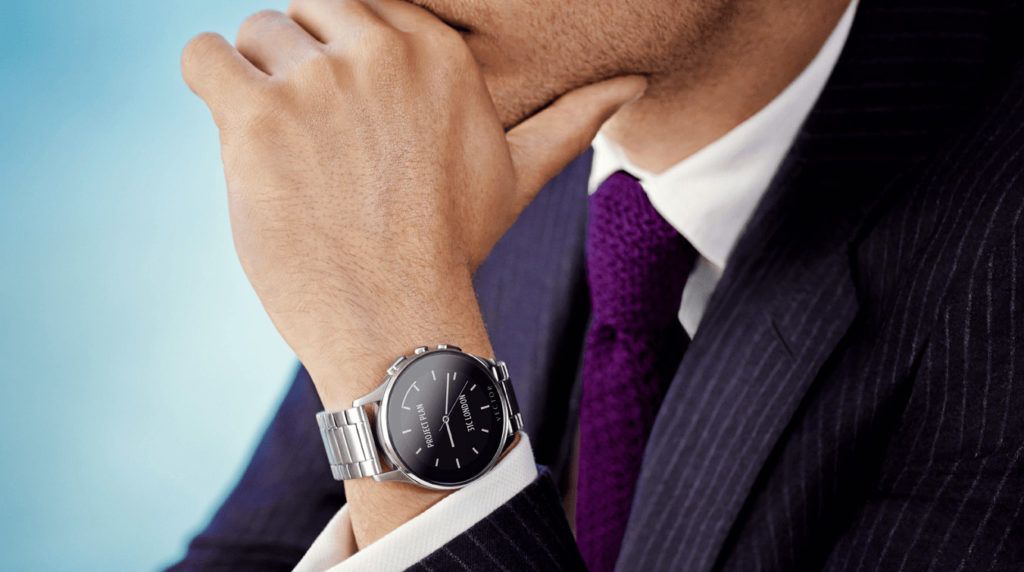 Who needs rechargeable batteries when you can harness solar power? Indeed, watch manufacturers like Citizen have done just that with their EcoDrive technology, but it's the LunaR, a Kickstarter project, that's the first solar-powered smartwatch.
The LunaR uses an exclusive transparent solar panel that sits underneath a sapphire crystal. This harnesses solar power from any light source. It powers the watch hands and a neat feature that tracks sunrise and sunset. The LunaR also delivers push notifications to your wrist and tracks your activity. You can also display two time zones at once, a feature that should come in handy with frequent flyers.
You could find interesting too: Best Rugged Smartwatches
mim X Smartwatch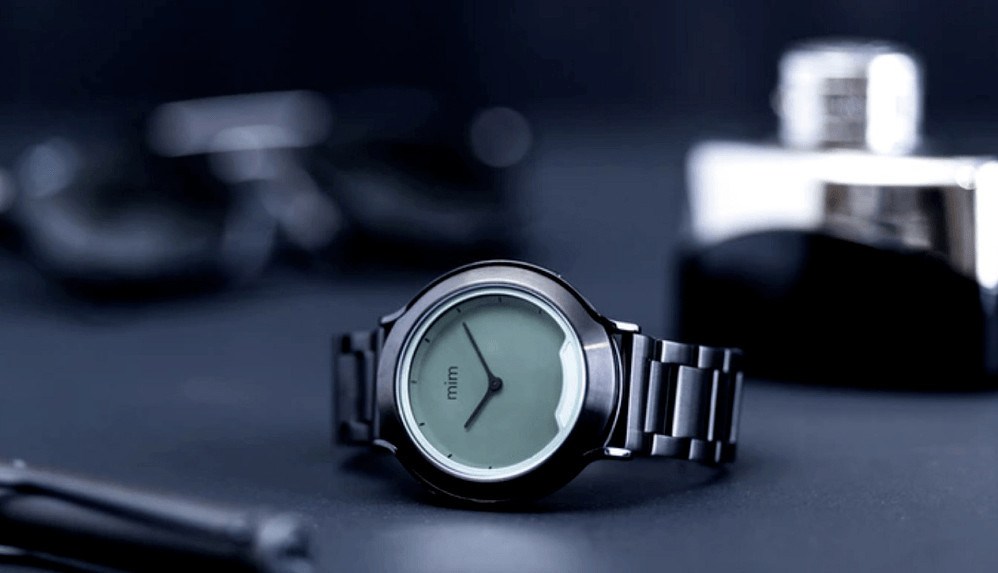 The mim X is perhaps the most unique smartwatch on our list. It has a patent-pending display dubbed a 'Transparent Levitation Display' (TLD). Basically, it's transparent when not in use but shows the information on the glass when requested.
Underneath the glass, sits an analog watch face display. To the naked eye, the mim X appears to be normal, but when you get a notification, graphics are displayed on the glass. All information is shown on top of the dial. If that sounds appealing, there are also three collections to choose from (Active, Classic, Modern). The mim X app promises a great user experience, too, with its creators affording it the same care as the mim X itself.
Find out more on Kickstarter.
dokiWatch Kids Smartwatch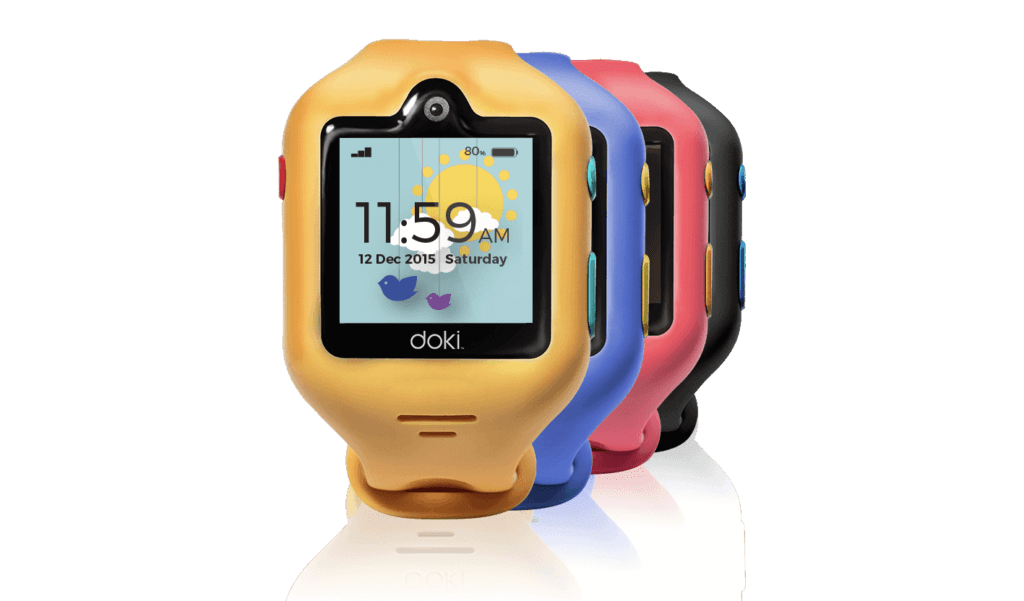 People who read this also liked: Best Smartwatches for Kids
dokiWatch is a smartwatch designed for kids aged 6 to 12 years old. It offers accurate GPS tracking and video and voice calling. It also tracks fitness (steps, calories) and is suitably robust to stand up to the adventures kids get up to.
As dokiWatch notes, not all kids are ready for smartphones. The dokiWatch offers a mini smartphone experience on the wrist and allows parents full control. The two-way voice calling works seamlessly, and a smart locator function allows parents to see where their child is in real-time thanks to GPS, GSM, and Wi-Fi technology. The dokiWatch also comes packed with fun features, such as a virtual pet, which gets bigger as your kid does.
Find out more on Kickstarter.
ZeTime Smartwatch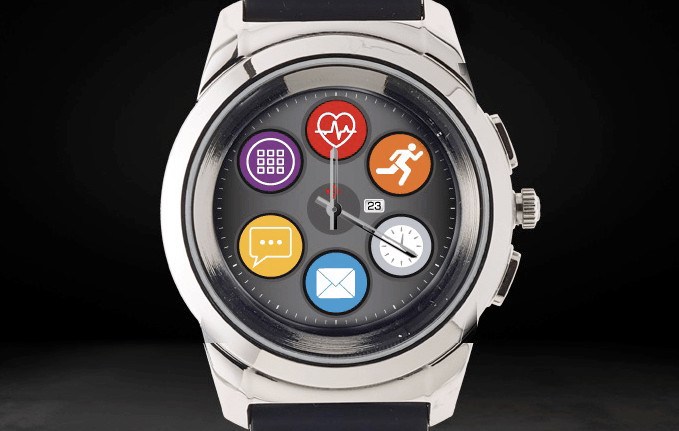 Read also: Best Standalone Smartwatches WIth Sim Card – No Phone needed
We complete our list with the ZeTime, the world's first smartwatch with mechanical hands over a color touchscreen. It perfectly combines traditional watchmaking with the latest technology, and it looks great on the wrist too.
Applying mechanical hands over a touchscreen sounds counterproductive, but the mechanical hands don't get in the way. They move automatically, commanded by the CPU, so you can see what's being displayed. Available as a 44mm or 39mm timepiece, the ZeTime suits male or female wrists and is made from the best materials. It offers fitness tracking and push notifications. The display is protected by a sapphire crystal.
Find out more on Kickstarter.