Today, it seems that the world's best and most expensive smartwatches have screens covered by a single, highly durable material: sapphire crystal. Not only does it sound as though it's high-quality, sapphire crystal is also extremely hard (sapphire is the second strongest jewel on the Mohs mineral hardness scale), making the watches with screens that are made from this material practically scratch-proof under normal use.
In other words, with a sapphire watch screen, you can rest assured that your smartwatch investment will stay protected for years to come.
What's the Benefit of Sapphire Smartwatches?
Unfortunately, since sapphire is so expensive, most watches use mineral crystal instead – which isn't as scratch-resistant or as durable as sapphire. On top of that, sapphire screens offer a visual experience, unlike anything you could get with a traditional smartwatch (if such a thing exists). If you were to hold two smartwatches side by side, one with sapphire crystal and one without, you'd find that the visual impact of sapphire watches is much greater. Not only would the display be brighter, but it would reduce reflections too, for a better image.
So, if you had the cash to splash on a truly "top-end" smartwatch product, where would you go? Following, we'll look at just some of the most highly-rated sapphire-screen devices on the market today – including those still in development.
The Huawei Watch Sport 2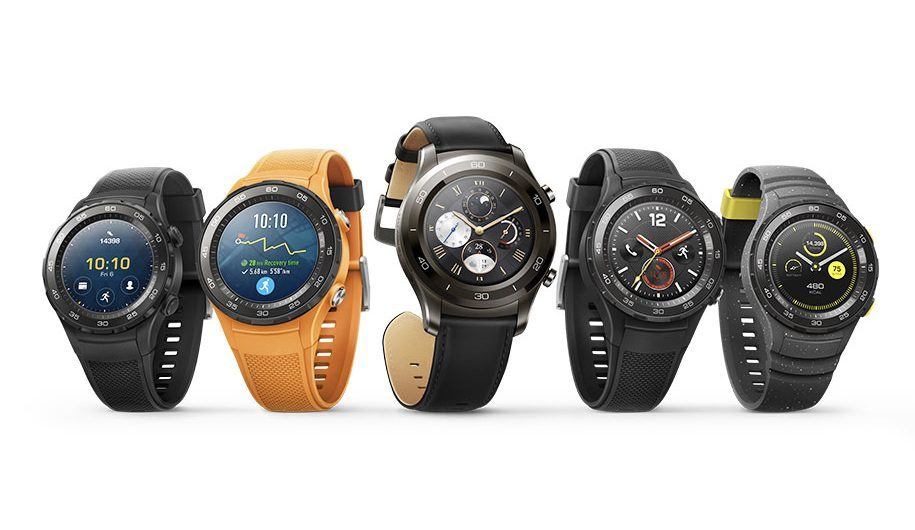 The Huawei watch is regarded by many in the tech industry to be the most attractive and innovative Android smartwatch around. The sapphire crystal screen and stainless steel chassis come together to create a device that looks like a top-end timepiece. Of course, the Huawei Watch offers far more than just good looks – it also houses plenty of great tech too. For instance, the Huawei's watch has a 1.4-inch AMOLED display, with a 400×400 resolution.
Combine great visual effects with the presence of 512MB of Ram and a Snapdragon 400 CPU, and you're sure to find a smartwatch that delivers incredible results all day long. The only real downside of this watch is that you may need to charge it regularly to maintain heavy use – but most smartwatch users are already used to this.
---
TAG Heuer Connected 41 & 45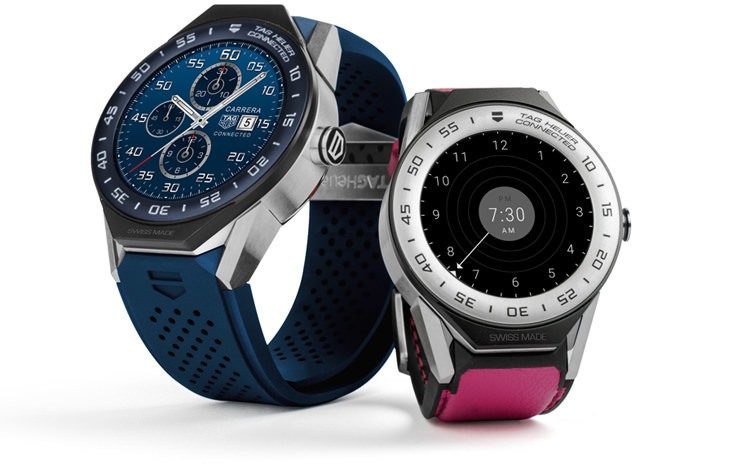 Slick and sophisticated, the TAG Heuer Connected Smartwatch is brimming with fantastic features and great looks. It's swiss-made, and built to the highest possible specs, with everything from the sapphire crystal watch face, to the innovative engineering throughout.
The TAG Heuer connected watch is so stunningly well-designed that it looks like a traditional watch under common use, but is loaded with plenty of amazing extras, such as directional wind and weather monitoring, Google Fit, and more. What's more, you can choose between a range of charming custom themes for the display option that best matches your personality and style. If that wasn't enough, the watch itself is built using grade 2 titanium – which helps to resist fingerprint smudges.
---
Apple Watch 5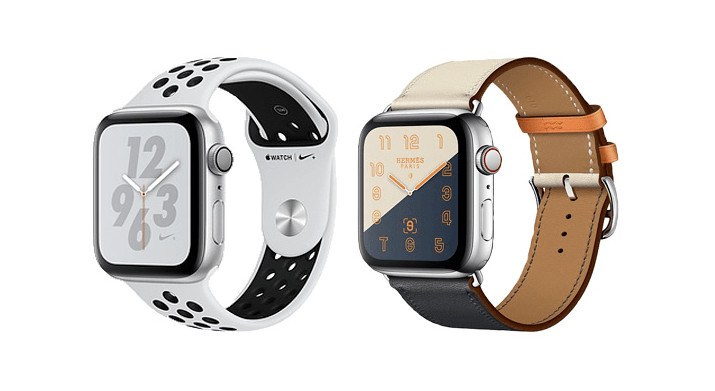 While the older Apple watches might not come equipped with Sapphire crystal unless you opted for an upgrade, the all new Apple Watch 5 comes with sapphire crystal screens regardless of the specifications you choose, so hurray Apple fans!
Perfect for achieving a brighter, clearer display, with lower reflectance, the sapphire-crystal screen on the Apple Watch 5 with force touch is the must-have choice for those in search of absolute quality.

---
Garmin Fenix 6 Sapphire Edition
Finally, the Garmin Fenix 6 is a high-end smartwatch with more features than you can possibly imagine. The Fenix 6 series has an option that comes with a scratch-resistant sapphire crystal display with higher-than-usual visibility in sunlight. Perhaps one of the more affordable sapphire options on the market, the "Sapphire" model of the Garmin Fenix 6 features a high-strength domed sapphire lens.
Unfortunately, the high prices of the Garmin Fenix 6 makes it less affordable. However, if you're looking for a solid smartwatch that is future-proofed with a lot of cool features. For instance, there is an option to add a solar panel for the watch so that it can harvest solar and light energy to extend it's already respectable battery life. It's one of the more standalone feature-rich smartwatches on this list that isn't on Google's Wear OS or Apple's WatchOS.